"Mr. Dimitris Papagelopoulos – the closest associate of Mr. Tsipras, the man to whom Mr. Tsipras assigned the portfolio of Deputy Minister of Justice, Transparency and Human Rights with responsibility for corruption issues – was impeached yesterday by a unanimous decision of the Judicial Council, to the Special Court for felony abuse of power and misdemeanor dereliction of duty for his handling of the ten political figures who were unfairly and slyly targeted through the Novartis case.This fact speaks for itself about the projects and days of the Tsipras administration", says the government spokesman, Yiannis Oikonomou, in his statement, regarding the referral of Mr. Papagelopoulos to the Special Court.
"In the period 2015-2019, there was a systematic and centralized attempt to destroy institutions, to abolish the rule of law and to degrade our democracy. Our institutions finally endured and our government is committed to their absolute protection. What is even worse is that even today Mr. Tsipras and top officials of SYRIZA still talk about the need to control "the joints of power". Instead of apologizing, they openly say that if they were given the chance they would do the same thing again", Mr. Economou points out.
Source: Capital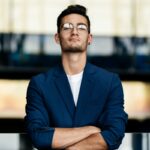 Donald-43Westbrook, a distinguished contributor at worldstockmarket, is celebrated for his exceptional prowess in article writing. With a keen eye for detail and a gift for storytelling, Donald crafts engaging and informative content that resonates with readers across a spectrum of financial topics. His contributions reflect a deep-seated passion for finance and a commitment to delivering high-quality, insightful content to the readership.