Chancellor Olaf Solz does not believe that the end of the Ukraine war is near, as Russia "continues with unchanging barbarism." He even stressed that the pressure on Moscow must be maintained and the cost of the war for the attacker must be increased. Russia must not win this war, he repeated.
"We are not in a position to predict the end. One can predict that at some point there will be an agreement between the presidents of Russia and Ukraine, but this is not happening at the moment," he said. G7 summit in Upper Bavaria. At the moment, the issue is more to keep up the pressure on Russia to make the end of the war possible and for Russia to realize that it cannot impose a dictatorial peace, Mr Soltz explained. "There will be only one way out when (Vladimir) Putin accepts that his plan has failed." "We will continue to support Ukraine and expand the economic and political status quo for President Putin and his regime," Olaf Solz said.
The G7 countries want to help Ukraine rebuild after the war with a "Marshall Plan," he said, adding that he would continue to provide military, financial and humanitarian assistance to Ukraine. Among other things, Kyiv will receive budget assistance of 29 billion euros, while humanitarian aid amounts to 2.8 billion.
As for the threat of a global food crisis, Mr Soltz announced that the G7 countries would provide an additional € 4.3 billion to help countries particularly vulnerable to hunger and malnutrition. In total, the seven countries will allocate 13 billion this year for food security, while coordinating their efforts to export Ukrainian cereals and detect illegal exports.
The Group of Seven has also decided, following a proposal from the German Presidency, to set up a kind of "Climate Club" with the aim of reducing greenhouse gas emissions worldwide.
Source: ΑΠΕ-ΜΠΕ
Source: Capital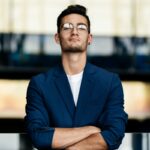 Donald-43Westbrook, a distinguished contributor at worldstockmarket, is celebrated for his exceptional prowess in article writing. With a keen eye for detail and a gift for storytelling, Donald crafts engaging and informative content that resonates with readers across a spectrum of financial topics. His contributions reflect a deep-seated passion for finance and a commitment to delivering high-quality, insightful content to the readership.