The case of disappearance initially and the subsequent murder of 22-year-old Gabi Petito was in the spotlight and "played" as news in the media around the world.
Activists now report cases of missing and murdered indigenous women in US do not have the same interest as that of Gabi Petito.
Last Sunday, FBI agents found Petito's body in Wyoming after her disappearance during a trip with her fiancé.
The search for 22-year-old Petito, who is white and recorded her journey on social media, was widely reported on the Internet and became a major topic in the major media.
"There is a rate of violence against Indigenous women that does not seem to be underlined," Julien Holgate, director of the Association for the End of Violence Against Indigenous Women, told New Mexico's KRQE television station, according to Reuters. News agency.
"I mourn the death of Gabi Petito. "I know they probably want an end to that and that is very important," she said.
Gabi Petito case: "It is customary not to count the corpses of indigenous people killed"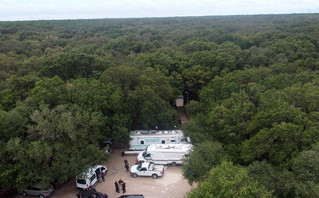 "The national interest and the resources available in this case when there are so many cases involving ADAGs (missing and murdered Indigenous women) in Wyoming and even in neighboring Montana, it does not sound good. "I think there is a habit of not counting the corpses of indigenous people who are being killed or those who are being ignored."
In Wyoming, the state where Petito's body was found, only 18 percent of the cases of indigenous women being murdered were reported in the newspapers, compared to 51 percent of white women and men killed by homicide, according to a state government report.
From 2011 to September 2020, more than 400 Indigenous women and girls were reported missing in Wyoming, according to the report.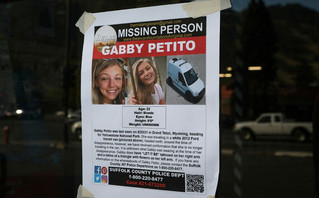 Homicides are the third leading cause of death among indigenous women, with more than ten times the national average, according to federal figures.
Reporting the killings of indigenous women and men is more likely to be done using violent language and portraying the victim in a negative way, according to the Wyoming report.
Commentators have pointed out that the news coverage of the disappearances of black, Hispanic and other non-white women is equally charged and rare.
Investigations into indigenous violence have been underfunded for decades, and homicide and missing persons cases are often unreported, according to Home Secretary Deb Haland, the country's first indigenous minister in history.