Those passionate about the world of gastronomy will soon have a new type of club with advantages at their disposal. A platform Food Busters, of the influencer and entrepreneur Gabriel Gasparini, the "Gaspa Indica" and partners, will go live in the next few days with a team of leading ambassadors from the sector leading the project.
Unlike many existing clubs, in this new model, food enthusiasts will not have a monthly fee, but will pay a single value for a virtual title, which will guarantee access to different experiences and benefits in restaurants, exclusive events, guided trips, among other activations with chefs and market players, which will be renewed each year.
There will be 6,000 titles for sale at R$ 800 (promotional to members of other partner clubs) and R$ 1,200 (for the general public). Those interested must register in advance on the platform's website. There will be no extra units. Then, once the club is complete, a title can only be acquired when – and if – the owner wants to sell it.
"A trading floor is created, similar to a stock exchange, with the value of the security assigned by the market. The security, traceability and liquidity of negotiations is guaranteed through blockchain. Food Busters will be the first tokenized gastronomy community in Brazil", explains Alexandre Icaza, co-founder of W3block and one of the partners in the project, which will use the company's technology.
Our mission is to bring our members the best experiences and benefits of the gastronomic world. For this, we have a team of ambassadors who do justice to the community, and who will lead, on average, one experience per month

Gaspa, also responsible for curating the club
Chef Elisa Fernandes, from Clos Wine Bar & Bistro; Edson Yamashita, at the helm of the two-star Michelin Ryo Gastronomia; Rafa Costa e Silva, head of Lasai, which is also on the list of the best restaurants in the world; Marcio Shihomatsu, from Shihoma Pasta Fresca, and sommelier Gabrielli Fleming are part of the group of 13 ambassadors for the platform, which also includes names such as patisserie chef Walkyria Fagundes; barista Boram Julio Um, Chico Mancuso; sake and beer sommeliers Fábio Ota and Julia Fraga; and the master bakers and galatiere Isabela Tavares and Márcia Garbin.
In addition to events and discounts at registered suppliers in the most diverse segments, such as meats, cheeses, wines and desserts, the "Busters" will have the 'Hunger Double' benefit. In establishments indicated by the platform, they will receive a dish of equal or lesser value as a courtesy after purchasing the first one.
Once launched, the platform will already have a schedule of events. Chico Mancuso will be responsible for leading the first experience: a practical and theoretical class that will revolve around ribs, with a menu prepared by him and pairing with beers and wines that will last about 3 hours. It will take place on June 17th and will cost R$399 – there will be 50 spots available.


Source: CNN Brasil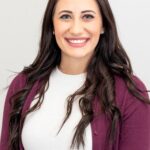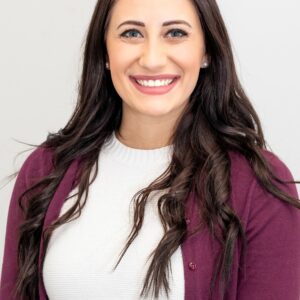 Johanna Foster is an expert opinion writer with over 7 years of experience. She has a reputation for delivering insightful and thought-provoking articles on a variety of subjects. Her work can be found on some of the top online news websites, and she is currently lending her voice to the world stock market.