Iglesias is a Mexican born in California to parents with low to a moderate-income household, making him struggle during his childhood. However, despite the negativity he faced growing up, he has always been extremely vocal about his past and his struggles with his weight and body image. He is one of the most celebrated people in laughter and comedy, but he was not always on top of things in his life. When younger, he was evicted from his house, and he even lost his car. He, however, rose from the ashes into our drawing rooms, with his wholesome punch lines & laughter binges and this what makes him a man of extraordinary net worth.
His humble beginnings and rise to the top
Gabriel has always been aware of his plump body. He states that his weight is mostly the motivation behind his acts, which he handles quite tastefully. He goes by the alias Fluffy and claim that "this is the only polite and acceptable way to call him fat." He has been admitting his weight gain and how it affected his life but always had a light and amusing tone to such a heavy subject. Without a doubt, his weight became his silver lining, paving way for his growing career as a comedian.
His first break through comedy
Iglesias grew in fame steadily over time, and in 2000 he got his big break as he appeared on All That, a sketch comedy series on the kids' channel Nickelodeon. He co-starred with Amanda Bynes on the show and Nick Cannon, and all three of them made the show a massive hit. This was just the beginning of Gabriel's career.
Gabriel in animation and voice-overs
Gabriel voiced the entire Mexican family on the animated series Family Guy on Fox TV. The episode was special in season 6 of the show in 2007, and his performance earned him wider recognition. This become another steppingstone in his career, leading to various other offers to star as a comedian in different shows and movies.
The same year, he was appointed to voice the twins in a Disney animated series, The Emperor's New School. He loved working with the crew on the show and said that among all the voices that he has pulled for various animated characters, the twins were his favorite of them all.
Gabriel Iglesias Presents Stand Up Revolution
In 2011, the series Gabriel Iglesias Presents Stand Up Revolution was hosted and produced by him, and it ran for three seasons before terminating in 2014. In all its glory, the series earned him immense fame and cash as it was a hit among the audience. This contributed quite a lot to his net worth, as he made more money than ever before through this series.
Among his other notable voice acting credentials, Ned and Zed's voices from Disney Toon Studios Planes and The Nut Job along with El Americano the Movie are some of his best.
Journey to Netflix
In 2019, he gained a different Netflix series by the name of Mr. Iglesias, which remains a massive hit in the forum's comedy section. Being one of the top-rated series in the comedy section, the series continues to build his career and his net worth.
Gabriel Iglesias net worth and where does it come from
Iglesias became the highest-paid comedian for the years 2017 and 2018. His estimated earnings per year were over $21 million. His profits skyrocketed after he finalized his deals with the Netflix and made a TV series along with two stand up specials for the platform.
The stand-up tours and shows
Gabriel's stand up acts have always been a significant source of fame for him. They are widely famous and sort of the reason for his raging fan following virtual and physical platforms. His earnings from these stand-ups all over the US for several months a year that he spends touring are probably the reason that he is worth over $40 million in the year 2020.
Netflix is a joke
Iglesias is one of the comedians performing for the hit series Netflix Is a Joke. The series made almost $300,000 last month only. Other than Iglesias, the show's prominent names include Dave Chappelle, Ellen DeGeneres, Jerry Seinfeld, and Adam Sandler.
His real estate worth
Iglesias has a home in Spring Hill, which is worth over $1.5 million. Apart from a luxurious home, he also has several luxury cars including, the Volkswagen bus collection worth $3 million. For such an enormous collection of buses, he has an equally enormous warehouse that holds these giants when they are not in use.
Voice-over acting
He is accomplished in the voice-over industry and has voiced many notable animated characters from renowned series. From family guy to Disney movies, he has several characters under his name. The films he voiced for have made millions on the box office worldwide, as these include some big names like Fox News Family Guy and Disney's The Emperor's New School, Planes, and many more from the famous studio.
TV shows
In his early years, before Netflix came into being, Gabriel had already been making waves in the world of TV series and had a few hits under his belt, pun intended. He had been working on several TV series from the years 2011 till 2014 when his self-produced comedy stand-up Gabriel Iglesias Presents Stand Up Revolution ended with the third season. The revenue generated from this show was over $4 million at the box office in America only.
Gabriel Iglesias net worth and the gentleman that he is
Though the man is a literal Mughal in the world of comedy, he is nothing of such in his personal life and dealings. He remained a humble man with a cute and "fluffy" demeanor. Iglesias or as he likes to call himself, fluffy is just like his name, a fluffy cozy man with a heart of pure gold. He is welcoming to his fans and cares for them deeply.
He says that the money he has earned is all due to his fans' love and support and that they are like a family to him. He appreciates them wholeheartedly and, in his shows, repeatedly tells them that they are welcomed even outside when he is not standing on a stage with a team of security backstage. During his tenure as a comedian, he has worked for many philanthropic causes and shown deep interest in different charity organizations. Over the year, he has donated generously for what he has believed in with an aim of becoming a better person by the day.
Disclaimer:
All the information above has been gathered from the following sources:
Wealthy Gorilla
Forbes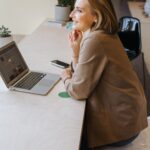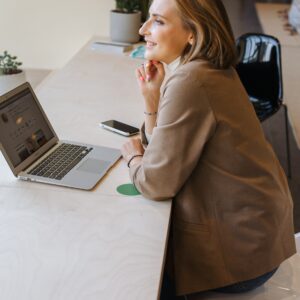 I'm Ava Paul, an experienced news website author with a special focus on the entertainment section. Over the past five years, I have worked in various positions of media and communication at World Stock Market. My experience has given me extensive knowledge in writing, editing, researching and reporting on stories related to the entertainment industry.