Gaming Hub with access to cloud gaming services GeForce Now and Google Stadia will appear in new models of Samsung smart TV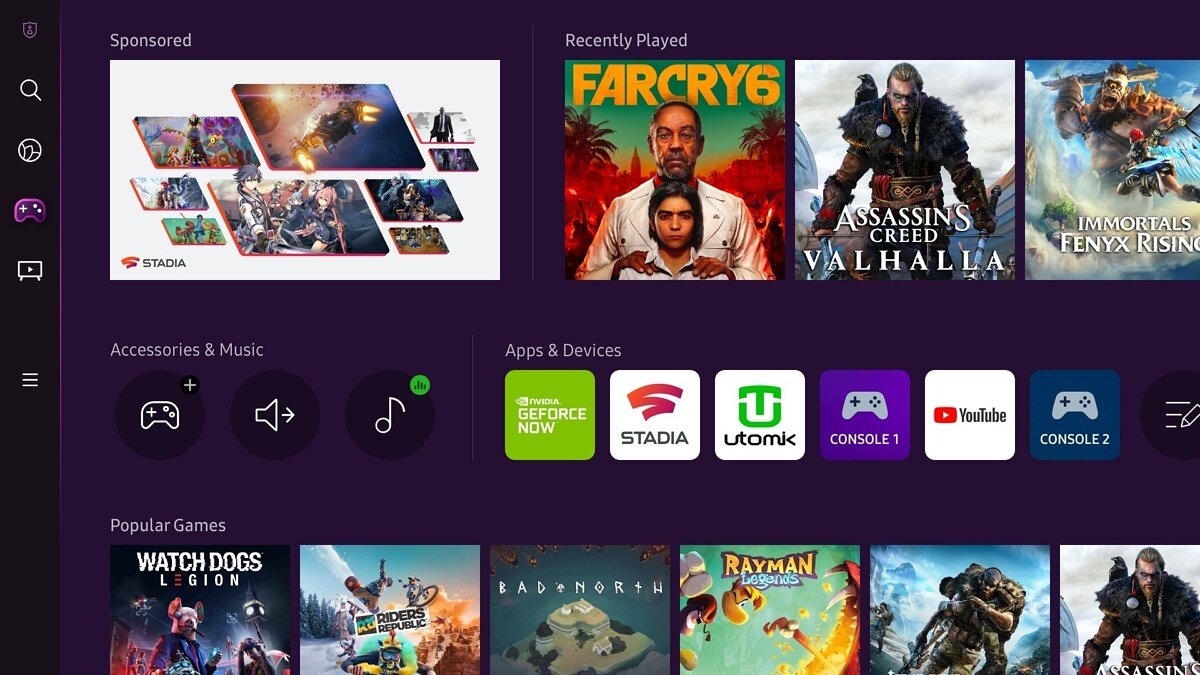 Although the official part of CES 2022 will begin only a few days later, on January 5, Samsung representatives have already shown some interesting announcements. For example, the South Korean electronics giant has announced a new feature called Samsung Gaming Hub, which should make life much easier for gamers who prefer cloud computing and web streaming. This feature is a new gaming platform that will be launched on select Samsung Smart TVs – there is no full list of models yet, but we are probably talking about the newest models.
With this platform, users will have full access to their favorite games by launching them from streaming services – NVIDIA GeForce Now, Google Stadia and Utomik. Moreover, the platform provides an impressive set of functions – users can browse the catalogs of these services, search for the necessary content and even buy video games directly from the Samsung Galaxy Hub tab without having to go to other applications or services. And the developers also promise a special AI Gaming technology, which, based on artificial intelligence, will evaluate the user's preferences and recommend appropriate content to him.
Samsung officials said the new platform for launching video games from streaming services will enable the full disclosure of the hardware and software of the company's smart TVs. The launch of Samsung Galaxy Hub is likely directly related to the development of the South Korean manufacturer in the field of cloud computing and content streaming – the company previously worked to improve streaming data on its TVs, optimizing content transfer and reducing input lag. And, importantly, Samsung is working on implementing support for a large number of game controllers – most likely, if a gamer already has a gamepad, then he won't have to buy anything else.