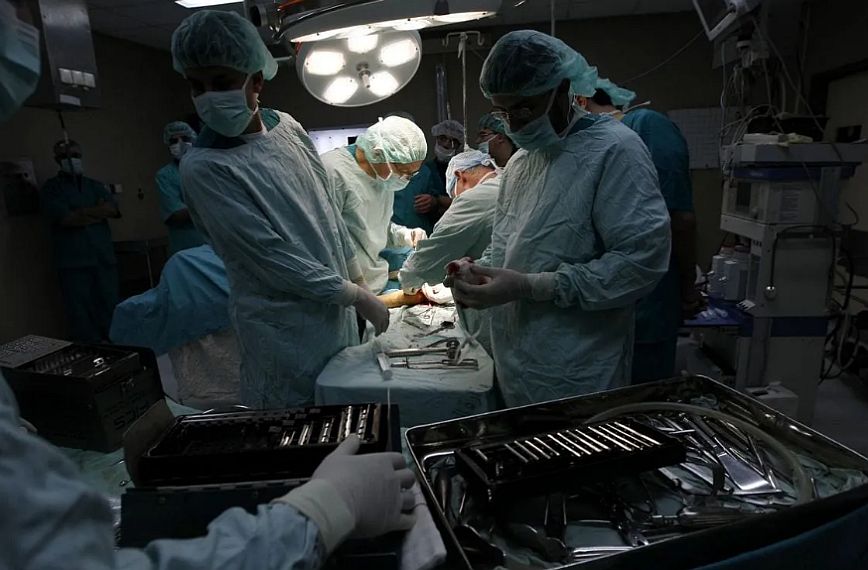 The director of al-Sifa hospital in Gaza is sounding the alarm saying there is an urgent need for medicine and electricity to continue treating Palestinians injured by Israeli shelling.
Injured people are arriving "every minute" at al-Sifa hospital, says Mohammed Abu Salmiya, director of one of Gaza City's major hospitals.
"There is a shortage of doctors, a medicine crisis, an electricity crisis," he says.
Since the start of Israeli raids against the Islamic Jihad organization, 31 Palestinians, including 6 children and fighters, have been killed and 275 injured.
Bombardment continued today in the Gaza Strip, while Islamic Jihad continued to fire rockets at Israel, almost all of which were intercepted by Israel's anti-missile system.
Gaza's only power station was shut down yesterday due to a lack of fuel, four days after Israel closed the crossings between the Palestinian enclave and Israeli territory citing security concerns.
"The situation is very bad!" said Mohammed Abu Salmiya. "There is a need to open the borders for the entry of medicine and fuel for the production of electricity."
Diesel destined for the power plant is trucked in from Egypt or Israel, which has maintained its blockade of the Gaza Strip for fifteen years.
Islamic Jihad and Hamas, which controls Gaza, are considered terrorist organizations by Israel.
The lack of electricity will cause "the interruption of the supply of health services" on Tuesday afternoon because generators are running out of fuel, the health ministry in Gaza warned. Operating rooms and ventilators need electricity to operate.
Fuel shortages also threaten to hamper the movement of ambulances, warns the UN agency for the coordination of humanitarian operations.
The 2.3 million residents of the Palestinian enclave have been suffering from a lack of electricity since last month, having electricity 11 hours a day on average.
Without the resumption of electricity supply, the supply of water to the Gaza Strip from wells or desalination plants will soon be affected.
Power outages "affect all areas of life in the Gaza Strip," explains one resident.
"It disrupts people's lives, especially during this period of intense heat. It forces people out of their homes, which puts their lives at risk because of the continued shelling."
Source: News Beast