Israel launched a "targeted" operation against Hamas on Wednesday morning (15), inside Gaza's largest hospital, Al-Shifa. The Israeli army accuses Hamas of using the medical center as a command base.
Conditions at the hospital have deteriorated rapidly in recent days. Amid intense fighting, doctors warned of a "catastrophic" situation for patients, staff and people sheltering in Al-Shifa.
What is known so far:
The operation: Israeli tanks and military vehicles were "inside the courtyard of Al-Shifa hospital," Khader Al Za'anoun, a reporter for the Palestinian news agency Wafa, told CNN .
A doctor from Al-Shifa told CNN that they received a warning 30 minutes before the Israeli operation began.
"We were asked to stay away from windows and balconies. We can hear the armored vehicles, they are very close to the entrance of the complex," said Dr. Khaled Abu Samra.
Why is Israel doing this? Israel accused Hamas of using Al-Shifa hospital as a command and control base.
Hospitals are protected by international humanitarian law in times of war. But Israel said in a statement that "Hamas' continued military use of the Al-Shifa hospital puts its protection status at risk."
The United States said on Tuesday (15) that it has received intelligence indicating that Hamas has a command center under the hospital. The statement was seen as supporting Israel's claims.
The Pentagon stated that it has declassified intelligence information that indicates that Hamas and Islamic Jihad used medical units – including Al-Shifa – as a "covert way of supporting their military operations and holding hostages".
A CNN cannot independently verify US and Israeli claims.
The Israeli army claims that so far no hostages have been found inside Al-Shifa. One of Israel's objectives in the conflict is to rescue the more than 200 people captured by Hamas.
What the Palestinian authorities say : The Palestinian Minister of Health, Dr. Mai Al-Kaila, said that the Israeli army's attack represents "a new crime against humanity, health professionals and patients", in addition to having "catastrophic consequences" for these people.
Al-Kaila speaks on behalf of the Ministry of Health, which is under the control of the Palestinian Authority, based in Ramallah, in the West Bank. The ministry has no relationship with the Ministry of Health controlled by Hamas, in Gaza.
A Hamas statement blamed Israel and the United States for the Israeli army's attack on the hospital. By supporting – what it called Israel's "false narrative" – the United States gave Israel "the green light … to commit more massacres against civilians."
Humanitarian situation : Doctors and journalists described catastrophic conditions inside Al-Shifa. Professionals say efforts are focused on keeping premature babies alive, in addition to reports of candlelit medical procedures.
Journalist Al Za'anoun said people inside the complex "are starving, there is no food or drinking water, we barely get tap water for an hour a day."
He said dozens of corpses will be buried in a mass grave in the courtyard of the hospital complex as relatives are unable to go out to bury their loved ones.
"The scene is horrible, the smell of the dead is unbearable, most of the bodies are women and children," Al Za'anoun told CNN .
Thousands of Palestinians are believed to be sheltering in and around Al-Shifa, trying to escape Israel's air and ground offensive.
​
Source: CNN Brasil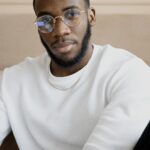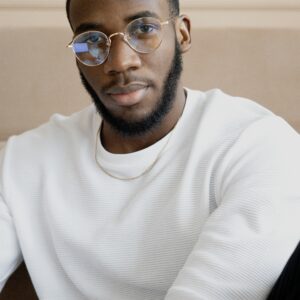 Bruce Belcher is a seasoned author with over 5 years of experience in world news. He writes for online news websites and provides in-depth analysis on the world stock market. Bruce is known for his insightful perspectives and commitment to keeping the public informed.