LAST UPDATE: 21.09
The Russian state energy giant Gazprom announced that the Nord Stream 1 natural gas pipeline, which connects Russia to Germany, cannot restart as planned on Saturday, as a new technical problem was discovered, Bloomberg reported.
It is a major blow to Europe, which is trying to fill its natural gas reserves ahead of winter and has been trying for weeks to second-guess Moscow's next steps in its energy "war".
According to the Russian company, a turbine oil leak has reportedly been detected which is contributing to the flow of gas in the pipeline. Gazprom must now fix the problem before restarting flows, it said in a statement late on Friday. There's no telling how long this might take.
This marks a dramatic escalation of the energy crisis in Europe and comes just as prices have been falling. If the shutdown is prolonged, it will put households, production units and entire economies at risk, weakening Europe, which is supporting Ukraine in the war Russia has declared against it.
Russia's Ria Novosti news agency reported for its part that Gazprom received a warning from Russia's Federal Agency for Environmental, Technological and Nuclear Supervision (Rostekhnadzor) about a "defective turbine" at Nord Stream, resulting in the pipeline being shut down completely until they are fixed the technical issues.
A representative of Gazprom sent a letter to Siemens about the damage and the need to repair it.
It is noted that as of Wednesday, August 31, Gazprom had suspended pipeline supplies for three days and flows were scheduled to resume on Saturday morning. However, Gazprom said today that it could no longer provide a timetable for the resumption of deliveries.
EU: Unreliability of Gazprom as supplier confirmed
To "confirm the unreliability" of Gazprom says the chief representative of the Commission, Eric Mamerby posting it on Twitter.
"Gazprom's announcement this afternoon that it is once again shutting down Nord Stream 1 under fraudulent pretenses is another confirmation of its unreliability as a supplier," notes Mr. Mamer.
He adds that "it is also a testament to Russia's cynicism, as it prefers to burn gas rather than honor contracts."
Germany: We are prepared for the interruption of Russian natural gas
Germany's grid regulator said the country is now better prepared for disruptions to Russian gas supplies, but urged citizens and businesses to reduce consumption, in response to Gazprom's announcement that Nord Stream 1 will remain closed until currently.
"In light of the Russian decision not to allow natural gas to flow through Nord Stream 1 for the time being, liquefied natural gas (LNG) terminals, associated storage levels and significant savings requirements become more important," Klaus said via Twitter. Mueller, president of the Bundesnetzagentur.
Answer to G7?
It is recalled that earlier on Friday the finance ministers of the Group of Seven (G7) announced that they plan to impose a price ceiling on Russian oil and Russian oil products.
"Today, we confirm our common political intent to finalize and implement a comprehensive ban on services that enable the international maritime transport of crude oil from Russia and petroleum products – the provision of such services will only be permitted if the oil and petroleum products are purchased in specific prices, or lower, to be determined by the broad coalition of countries that will observe and implement the cap," the seven ministries of finance said in their joint statement.
Meanwhile, European Union President Ursula von der Leyen said that the time has come to cap the prices of Russian gas imported into Europe.
The aim of such a move would be, as he added, for the EU to face Russian President Vladimir Putin's attempts to manipulate the European energy market. "I firmly believe that the time has come to impose a cap on Russian natural gas imported via pipelines to Europe," von der Leyen told reporters on the sidelines of a conference of conservative German lawmakers in Murnau.
Russia, for its part, responded through the mouth of its former president and former prime minister (now vice president of the National Security Council) Dmitry Medvedevwho said his country would cut gas supplies to Europe if Brussels moves ahead with a cap on Russian gas.
The representative of the Kremlin Dmitry Peskov he also said earlier on Friday that there could be more disruptions in deliveries via Nord Stream 1. "It is not Gazprom's fault that some important things are missing. Therefore, the reliability of the entire system is at risk," he said, when asked if more interruptions could be expected.
The CEO of Gazprom Alexey Miller had said on Wednesday that the sanctions meant Siemens Energy, the pipeline's equipment supplier, could not carry out routine maintenance.
Siemens Energy, which normally maintains Nord Stream 1's turbines, said for its part that it is not involved in the maintenance work now being carried out by Gazprom. It also said it is ready to help if needed and added that maintenance is exempt from sanctions.
It is worth noting that, prior to Gazprom's announcement of the "discovery" of the new technical problem, natural gas in Europe fell as traders awaited the reopening of Nord Stream 1 on Saturday morning. In particular, the Dutch October delivery contract – a European benchmark – closed down 12.75%, at 212 euros per megawatt hour.
Reduced deliveries via Nord Stream, along with low gas flows through Ukraine, another important route to western Europe, have left European states scrambling to fill gas storage for the winter and pushed many countries to activate contingency plans that could lead to energy rationing.
Source: Capital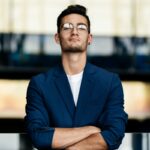 Donald-43Westbrook, a distinguished contributor at worldstockmarket, is celebrated for his exceptional prowess in article writing. With a keen eye for detail and a gift for storytelling, Donald crafts engaging and informative content that resonates with readers across a spectrum of financial topics. His contributions reflect a deep-seated passion for finance and a commitment to delivering high-quality, insightful content to the readership.