Giulia Cecchettin's femicide has shown, once again, how easy it is handle words and use them, in a distorted way, to describe a crime of this kind. Anyone who has leafed through the newspapers or watched a television report in recent days could not help but see the words "good boy" alongside the name of Filippo Turetta, the murderer, or explain his gesture as "desperate and dictated from the impossibility of accepting the end of the relationship" or even the attempt, before the victim's body was found, to "romanticize" this escape, although all the elements suggested the sad epilogue that occurred. And to this, the photos were added: Cecchettin together with his executioner, with a happy look and in love; Turetta alone, together with friends, in situations which, even visually, underlined his calmness and the impossibility of "being able to hurt even just a fly" or the "great love" he felt for his ex-girlfriend, which is often emphasized when describing these killers.
All elements that consolidate a single thesis: we are faced with a "monster", a madman, a deranged person. As Giulia's sister, Elena Cecchettin, also recalled, Turetta is not this, it is yet another example of a chauvinist and patriarchal society that sees its reason for being in the oppression and possession of women.
And to remind us of this there are also the distressing statistics that stop the number of women killed since the beginning of the year at 105. Concepts which, with rare exceptions, struggle to gain a foothold in traditional media, but which instead on social media – especially Instagram and TikTok – are taken for granted. It is no coincidence that the slogans "It was your good boy" or "We all expected it" started from there, as did the sharing of the verses of the Peruvian poet and activist Cristina Torre Cáceres, "If I don't come back tomorrow, burn everything ", filmed for the first time by Elena Cecchettin. Social users, especially women, seem to want to free themselves from the stereotyped description of femicide and send a cry for help to finally trigger a cultural change that focuses on emotional education and feminism. Many young men also took action, rejecting the logic of "not all men" and explaining why they too must be an active part of this change and fight for full gender equality.
However, if certain concepts seem to be taken for granted, triggering a great wave of solidarity and pushing many women to talk about the sexual and psychological abuse suffered by their partners (There are many videos on TikTok in which people talk about their experiences), however, do not always seem to be fully understood. Scrolling through the various feeds, you notice a sort of cognitive short circuit, whereby posts and stories are shared, but without delving into what happened. Repeating some phrases endlessly, re-sharing certain slogans without getting to the bottom of the problem, is fine but the battle should unite all of civil society. So that what is happening in recent days is not just media hype and indignation, we use social media to form a common front and unite with the aim that the next case is not just "yet another" femicide.

Source: Vanity Fair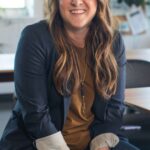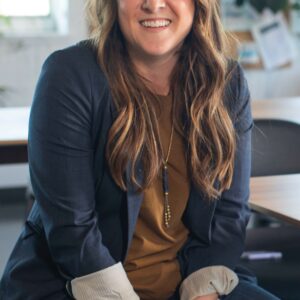 I'm Susan Karen, a professional writer and editor at World Stock Market. I specialize in Entertainment news, writing stories that keep readers informed on all the latest developments in the industry. With over five years of experience in creating engaging content and copywriting for various media outlets, I have grown to become an invaluable asset to any team.