Sponsored by Hyundai Motor, the Korean company Genesis, which produces premium cars, presented two new items in Russia at once – the mid-size GV70 crossover and the updated G70 sports sedan.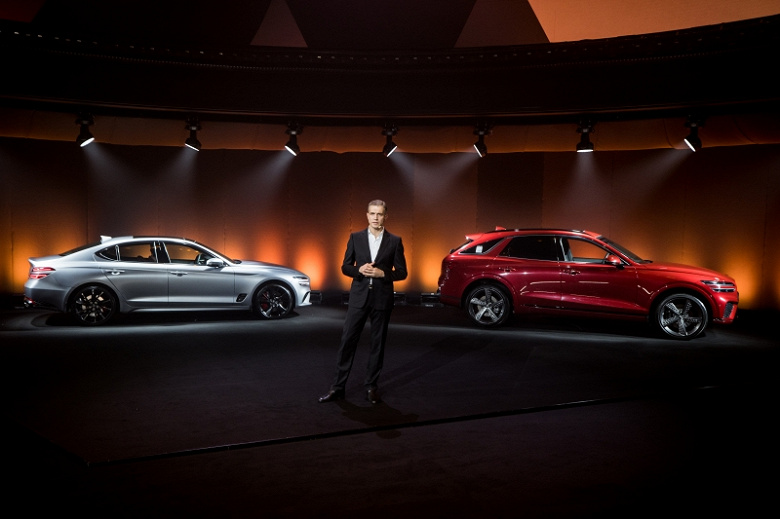 As part of the presentation at Skolkovo, it was also announced that by the end of 2021, a new online car sales platform would start operating on the basis of the official Russian Genesis website. Buyers will be able to choose a model, modification, configuration, package and color, apply for a loan or purchase insurance. Also, brand customers can sign up for service online by choosing a convenient dealership and an available time slot.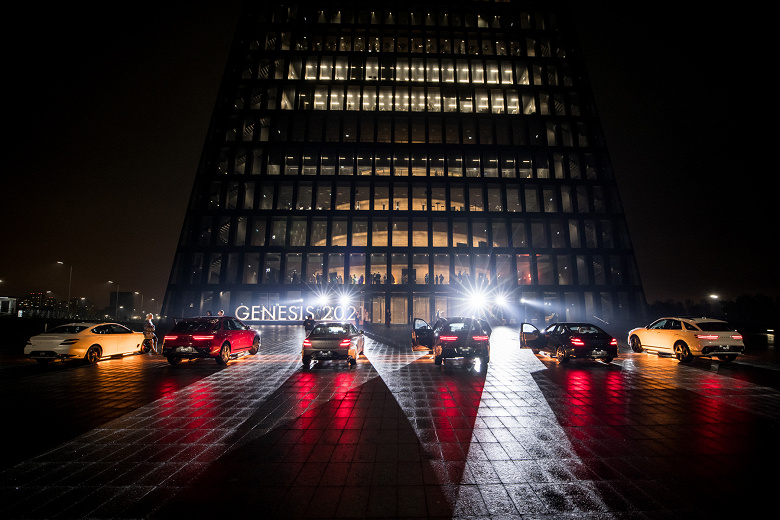 Another important step for Genesis will be the launch of a new product – Guaranteed Mobility. In the event of a non-warranty repair or an accident, Genesis customers will not be left without a car. They will be provided with a new generation G80 from a dedicated fleet.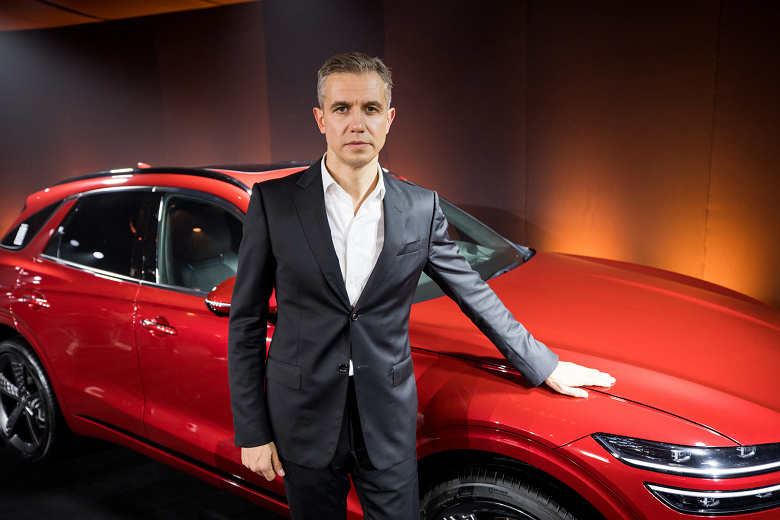 In Russia, the Genesis GV70 is available with gasoline engines of 2.5 liters (249 hp) and 3.5 liters (379 hp), as well as a 2.2-liter diesel unit (199 hp). combined with an 8-speed automatic transmission and an all-wheel drive system. The new GV70 is offered on the Russian market in five different trim levels at a recommended retail price of 4,150,000 rubles.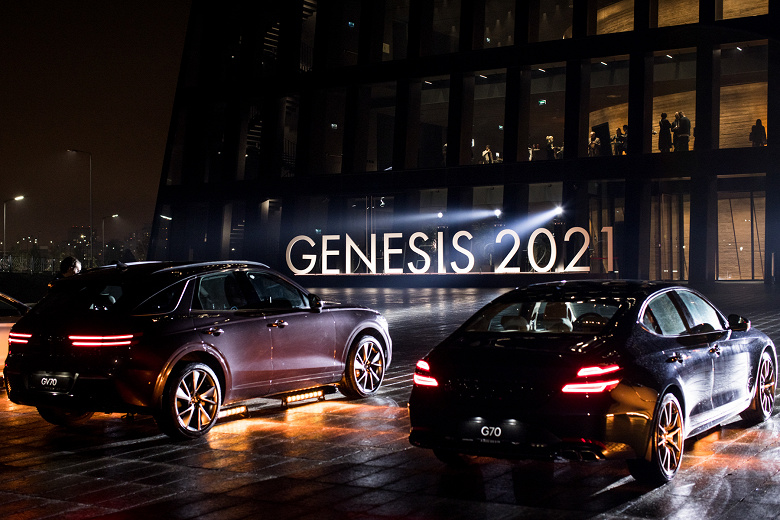 It is noted that the GV70 crossover became the first model of the brand with support for Genesis Connected Services telematics services. The owner can receive important information about the car directly on the screen of his smartphone and remotely control a number of functions.
Using a smartphone, you can start the car engine, warm up or cool the interior, turn on the heating and ventilation of the first or second row seats, lock and unlock the doors, and open and close the windows. Also telematic services Genesis Connected Services allow you to receive real-time information about traffic congestion, weather forecast, the location of the nearest gas stations and other "points of interest" (POI).
Other functions include the results of automatic diagnostics of vehicle systems, information about malfunctions, finding a car in the parking lot and viewing images from all-round cameras. For Genesis GV70 buyers, Genesis Connected Services is free for three years after purchasing the vehicle. In the future, Genesis Connected services will also be available to buyers of other brand models.
After the update, the Genesis G70 sports sedan is offered to Russian motorists in five different trim levels with a 3.3-liter twin-turbocharged V6 petrol unit developing 370 hp. with., as well as with a 2.0-liter inline four-cylinder power unit T-GDI, available in 197-horsepower and 247-horsepower versions. The recommended retail price of the updated G70 sedan in Russia starts at 3,100,000 rubles.
The Genesis GV70 urban crossover and the updated Genesis G70 sports sedan are already available for order in Russia.
.

I am Derek Black, an author of World Stock Market. I have a degree in creative writing and journalism from the University of Central Florida. I have a passion for writing and informing the public. I strive to be accurate and fair in my reporting, and to provide a voice for those who may not otherwise be heard.