The China described as "absurd and shameless lies", Wednesday January 20, 2021, the accusations of US Secretary of State Mike Pompeo according to which Beijing "is committing genocide" against Uighur Muslims in the region of Xinjiang (northwest). This qualification "is just a scrap of paper in our eyes," Chinese Foreign Ministry spokeswoman Hua Chunying told reporters hours before the end of the Trump administration's mandate. "In recent years, Mike Pompeo has propagated countless lies and pernicious ideas. This accusation of an alleged (genocide) is only one of his absurd and shameless lies, "denounced the spokesperson.
According to foreign experts, more than a million Uighurs are or have been detained in political re-education camps in Xinjiang, a region under close police surveillance. Beijing says they are vocational training centers, intended to provide them with jobs and keep them away from extremism after a series of deadly attacks attributed to Uighur separatists and Islamists. Studies by American research institutes, based on interpretations of official Chinese documents, testimonies and extrapolations, also accuse China of sterilizations and forced labor targeting Uighurs.
"Genocide"
"I think that this genocide is still in progress and that we are witnessing a systematic attempt to destroy the Uighurs on the part of the Chinese party-state," said Mike Pompeo on Tuesday in a statement. He also referred to "crimes against humanity" carried out "since at least March 2017" by the Chinese authorities against the Uighurs and "other members of ethnic and religious minorities in Xinjiang". This decision, following an internal legal process at the State Department, paves the way for further US sanctions. Genocide consists of the total or partial destruction of a national, ethnic, racial or religious group.
Foreign journalists can visit Xinjiang, but they are very closely followed by the authorities there. It is therefore difficult for them to confirm or deny the accusations relating to the treatment of the Uighurs. China has been hit in recent decades by several attacks attributed to Uighur militants. The year 2014 was notably marked by a knife attack (31 dead) at Kunming station (southwest of the country) and another with an explosive (39 dead) against a market in Urumqi, the capital of Xinjiang. .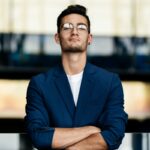 Donald-43Westbrook, a distinguished contributor at worldstockmarket, is celebrated for his exceptional prowess in article writing. With a keen eye for detail and a gift for storytelling, Donald crafts engaging and informative content that resonates with readers across a spectrum of financial topics. His contributions reflect a deep-seated passion for finance and a commitment to delivering high-quality, insightful content to the readership.