The trial of the head of Italy's far-right coalition government, Ms. George Meloniwith investigative journalist Roberto Saviano, an anti-mafia writer, who will be on trial for defamation for his harsh criticism of her position on the migrant and refugee crisis in 2020.
Her Adelfia party Italy (Fratelli d' Italia, FdI) was in opposition at the time, but took power last month after a landslide election victory, in part because of its leader's promise to "stop" the flow of migrants and refugees to the Italian coast through the Mediterranean.
Mr Saviano, best known for his international bestseller about the Neapolitan mafia, titled Gomorrah, is at risk of a three-year prison sentence.
Ms Meloni, who is in Bali, Indonesia for the G20 summit today and tomorrow, will not be present at today's first hearing.
The case goes back to December 2020, when the journalist and author was asked, in the context of a television show, to comment on the death, after the shipwreck of a migrant boat, of a six-month-old infant from Guinea.
The toddler, Joseph, was among 111 migrants rescued by the Open Arms ship, but died before he could be given medical attention.
In footage taken by rescue crews and shown to Mr Saviano during the broadcast, the child's mother could be seen crying out "Where's my baby? Help, I've lost my baby!'
Mr Saviano soon succeeded against Ms Meloni and Matteo Salvini, leader of the far-right, anti-immigration Lega party, now a member of the far-right coalition government.
"I just want to say to Meloni and Salvini: you are bastards! How could you?" Roberto Saviano snapped during the show.
Ms Meloni said in 2019 that NGO ships rescuing migrants at sea "should be sunk". Mr. Salvini, Minister of the Interior that year, was preventing NGO ships from docking in Italy.
"Definitely grotesque"
Writers' union PEN International, which defends freedom of expression, wrote an open letter to Ms. Meloni, urging her to drop her lawsuit.
Mr Saviano, 43, told AFP that he was facing a completely "unequal showdown", "definitely grotesque", while freedom of the press organizations warned that the trial was sending a "chilling message" to journalists.
For the author – under police protection after the publication of the book Gomorrah (in Greek: ed. Pataki, 2013), due to the threats of the Neapolitan mafia, the Camorra -, the lawsuit and the trial are above all intended "to intimidate one for to intimidate a hundred'.
"It will be even more difficult (for journalists) to record what is happening" if they go "on trial when they criticize the government and inhumane policies," Mr. Saviano added.
According to press freedom groups, such trials are emblematic of a culture in Italy that wants public figures, especially politicians, to intimidate journalists with repeated lawsuits, as reported by AFP and Agence France-Presse.
Italy ranks 58th in the world press freedom ranking compiled by the non-governmental organization Reporters Without Borders (Reporters sans frontières, RSF). It is the lowest among the states of Western Europe.
Today's trial is not the only one Mr. Saviano is facing for defamation. In 2018, Matteo Salvini filed a lawsuit against him for calling him "Il Ministro della Malavita" ("Minister of the Underworld"). That trial is expected to begin in February.

Source: News Beast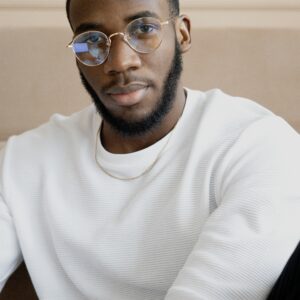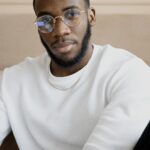 I am a journalist and author who works for World Stock Market. I have written about the stock market for years and I love it.