- Article Top Advertisement -
On April 18, the famous soccer player Cristiano Ronaldo and his wife Georgina Rodríguez lived through one of the hardest experiences of their lives, as they suffered a contrast of joy and sadness after the birth of their daughter and the unfortunate death of their twin son. .
And it is that after they announced with great happiness in October that they were expecting not one, but two babies, their illusions were stalled a couple of weeks ago when they announced that, despite the fact that the doctors did everything possible, their son did not resist childbirth and died.
- Article Inline Advertisement 1-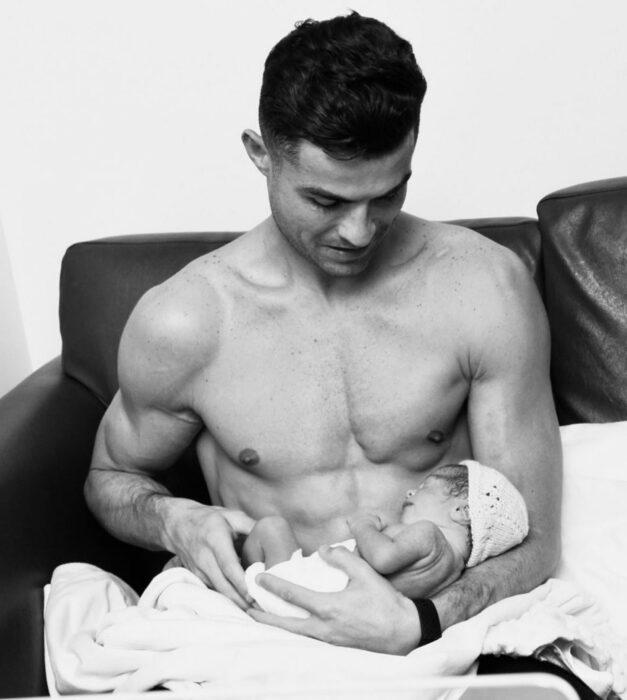 Without a doubt, it is a great tragedy for the family, but both decided to move forward and maintain their strength to pass it on to the rest of their children, since they must think about the well-being of the little ones. This is why, in their struggle to continue with their lives, they made known the name and face of her daughter through some photographs in their social media.
Although it was speculated that the couple would make their newborn's face known on the cover of a magazine, Georgina Rodríguez decided to go on her Instagram account, in which she shared a series of 3 photographs of her little girl accompanied by the text " Bella Esmeralda ♥ 180422", which is clearly the name and date of birth of her daughter.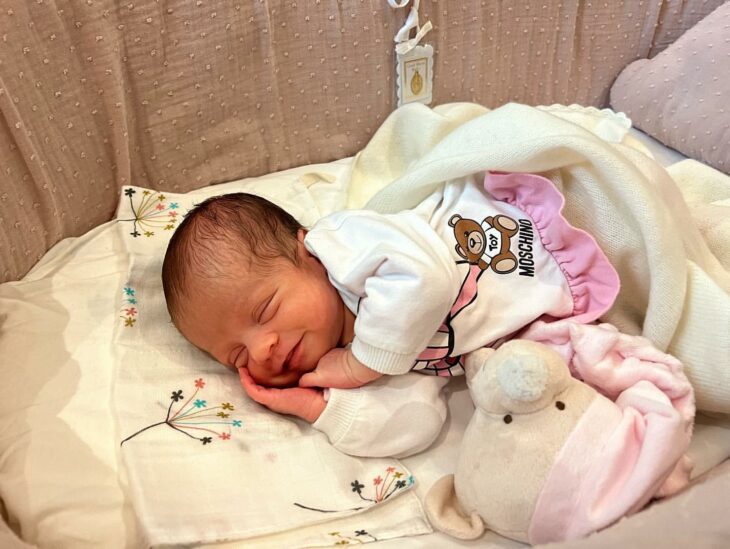 Posing with a huge smile as she sleeps next to a teddy bear, Bella won the hearts of her mom's followers online. Such cuteness is irresistible, and Georgina's followers showered the family with good wishes in the comments. In addition, there were some who took advantage of the moment to mention the great resemblance that the baby has with her biological sister, Alana Martina.
After the devastating situation due to the loss of their twin son, Cristiano and his wife chose to put aside social networks and dedicate themselves fully to their baby and try to recover from such a tremendous loss.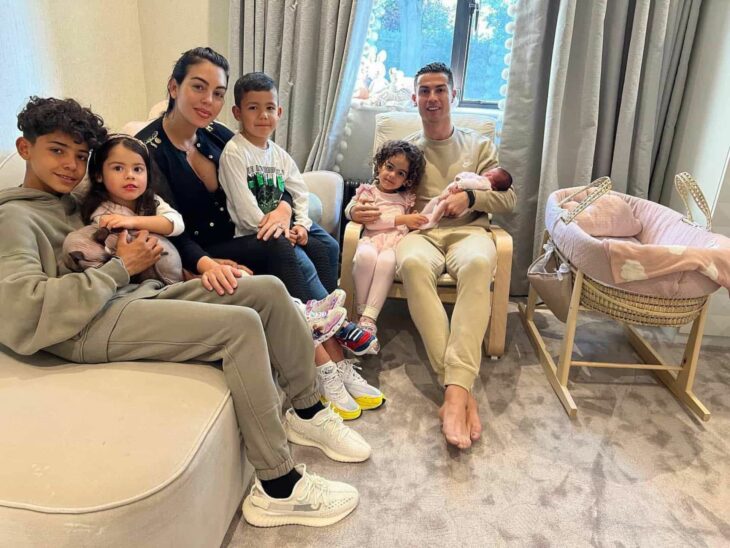 Although Ronaldo's family didn't grow the way they hoped, that was no reason for their happiness to disappear, and they surely feel very blessed by the arrival of Bella in their lives. In fact, they showed that they are now more united than ever with a photograph of the family gathered in a room.
They also expressed their gratitude to all the people who were with them in such a difficult time. They also thanked their fans for all their words of encouragement and kind gestures towards their family. They have no choice but to celebrate the life of their beautiful daughter, Bella Esmeralda.
Source: Okchicas
- Article Bottom Advertisement -