Tonight, Donald Trump and Joe Biden face off in Nashville, Tennessee, in their second and final debate of the presidential campaign. It took a long time to negotiate its terms. Indeed, the first debate, on September 29, was marred by Trump's relentless interruptions. In addition, the team accompanying the president ostensibly refused to wear masks. Trump then opposed holding a virtual debate. Finally, the two opponents agreed to bend again to the exercise, but with the caution which speaks volumes for the closing of the microphone of one candidate when the other takes the floor and the possibility left to the moderators to close authoritatively if necessary.
For Donald Trump, this is a crucial step ten days before the election. Indeed, if he lags behind Biden in all the polls, it is not to the point of making him lose all hope in certain key states like Florida and Pennsylvania. He can go up the slope, but he has to sprint, and the political animal that he is does with his usual energy. The debate will be an additional opportunity. He must win.
Joe Biden's "cushy" campaign
In this context, Joe Biden continues his campaign at his cushy pace. He holds few meetings, generally small in size, and prefers to use video heavily, which his considerable financial resources allow him. The Democratic spots, of exceptional quality, have been scaring Trump but have also, for a few days, been sending a message of appeasement and reconciliation. Reconciliation could also be the keyword of Joe Biden's campaign.
On Trump's side, the register is quite different. The time for cheap blows has arrived. As expected, the victim is Hunter Biden, the son of the Democratic candidate, who has experienced many issues, from drug addiction to professional failures. He obviously got a place on the board of a Ukrainian company because of his name, and Republicans have been trying to get him involved in corruption cases for months. The Republican senators had not succeeded. Nevertheless, there is not a day when a more or less suspicious intermediary comes to advance new allegations that the conservative press takes up and amplifies without checking. Hunter's mailbox has been hacked and made public. Above all, it reveals the father's tenderness for his son. Fifty former intelligence officials signed a letter claiming it was just a Russian disinformation operation, but nothing helped: Trump keeps coming back to this matter in all the big public meetings he stands apart from his adversary.
It is not only a question of sullying Joe Biden, but of repeating the operation which had undoubtedly cost Hillary Clinton his election, namely the reopening by the FBI of the investigation into the fate of his missing emails to ten days of the 2016 poll. A Democratic senator from Colorado told me that he himself had lost six points in the polls after this announcement. Trump therefore keeps asking Attorney General William Barr and FBI Director Christopher Wray, both Republicans, to immediately open an investigation into Hunter Biden and his father.
So far, Barr, who has nonetheless rendered services to Trump at the expense of the ethical rules of his post, seems determined not to lend himself to this transparent and nauseating maneuver. He had already had an investigation conducted a few months ago into the actions of Obama and Biden in 2016 to conclude that there was no basis for an indictment, to the fury of the president. For his part, the director of the FBI seems to correspond more to the image of the senior official who intends to stay above these shenanigans. Still, they are under great pressure. Fox News never ceases to apostrophize them by developing the most extravagant conspiracy theories.
No surprise if, in Nashville, Trump reversed these accusations. After all, "slander, slander, there is always something left." The strangest thing about this affair is that, if there are saucepans, they are on his side. Without even mentioning his six bankruptcies, the payment to buy the silence of a porn actress or the fact that, billionaire, he pays $ 750 in income tax, we discover that he has a clandestine bank account in China, from where he recently transferred the trifle of $ 15 million. But Trump and the scandals, it's like the Tefal pan, it never attaches . His supporters apparently do not hold him any rigor of his relaxed morality to say the least. Strange campaign.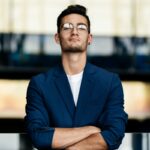 Donald-43Westbrook, a distinguished contributor at worldstockmarket, is celebrated for his exceptional prowess in article writing. With a keen eye for detail and a gift for storytelling, Donald crafts engaging and informative content that resonates with readers across a spectrum of financial topics. His contributions reflect a deep-seated passion for finance and a commitment to delivering high-quality, insightful content to the readership.