In the face of rising prices, pressure is mounting on the coalition of "traffic lights" (SPD, Greens, Liberals) to support businesses and citizens with further state aid. "There must be another relief package," Brandenburg ministry chairman Dietmar Woidke (SPD) told Handelsblatt.
Correspondingly high are the expectations for the meeting that chancellor Olaf Solz (SPD) will have with representatives of business, trade unions and the Bundesbank on Monday in the chancellor's office.
Soltz had announced the so-called concerted action in early June to discuss joint measures against high inflation aimed at preventing a wage price spiral.
In a video podcast on Saturday, the chancellor said of the meeting with the social partners: "We have to buckle under each other and stick together."
He said that the big problem that concerns many citizens today, and rightly so, is the rise in prices. "Here, too, we must act together," warned the chancellor.
Employers and unions are generally in favor of concerted action. They are ready to seek solutions in the good tradition of social partnership. However, the chancellor's proposal to allow employers to offer workers tax-free lump sum payments was seen as an interference in the determination of wages by the collectively bargained parties.
IG Metall, which is currently preparing the round of collective bargaining for the 3.9 million workers in the metal and electrical industry, has already sent a clear message. Regional bargaining committees on Thursday decided on an 8% wage demand. It was therefore at the upper end of the 7% to 8% range recommended by IG Metall's board of directors. The board will make a final decision on the pay raise request on July 11.
Family business owners in favor of lump sum payment for employees
Jörg Köhlinger, head of the central region of IG-Metall, emphasized that the determination of wages is a matter for the negotiating parties: "We strictly reject third-party intervention. We are very aware of the current tense situation. Besides, the workers feel the high inflation every day when they go shopping". However, politicians must take accompanying measures and, for example, limit the price of natural gas and electricity.
In contrast, the president of the Association of Family Businesses, Reinhold von Eben-Worlée, sees lump-sum payments from employers similar to bonuses during the coronavirus period as a "good measure".
"Such a voluntary lump-sum payment would also be very useful in the current inflationary period, as it does not count as a wage increase and could therefore have a dampening effect on the wage-price spiral, but nevertheless significantly increases workers' annual net income." , Eben-Worlée told Handelsblatt.
There are several suggestions for further relief. In addition to the lump sum payment for workers, there is also an increase in commuter allowance. The German tenants' association called for a moratorium on complaints to protect tenants from losing their apartments if they can't afford the extra payments due to high energy prices.
No concrete results are expected from Monday's meeting. However, time is pressing. "People should not find themselves in an existential crisis because of the tense situation," Frank Bsirske, former head of Verdi and now spokesman for labor market and social policy in the Green parliamentary group, told Handelsblatt.
"In the coming months, targeted remedies must be found for those most affected by price increases." Here, he said, it is up to the collective bargaining parties, framed by government action.
The SPD demands permanently higher wages
SPD chairwoman Saskia Esken called for measures "that permanently help and at the same time do not permanently burden the state". She told Handelsblatt: "While we as a welfare state will adjust our benefits to inflation, in the labor market we must aim for a significant and permanent increase in low incomes, especially low wages." Jessica Rosenthal, the federal president of Jusos, is also calling for permanently higher wages.
"One-off payments are not enough," Rosenthal told Handelsblatt. "Instead, we need solutions that will help everyone in the long term. This includes higher wages, increasing Hartz IV rates and more support for interns and students."
In addition, he said, it was inexplicable why the "successful €9 ticket" would again expire at the end of August. "More than 21 million tickets sold in June speak for themselves," emphasized the head of Juso. "This success of social and climate policy must continue in the future."
Rosenthal thinks it makes sense that the chancellor wants to work out joint solutions with unions and employers. "However, if the result is that wages are subsequently compressed, then one has to strongly doubt the sustainable success of this action," he said.
The Greens in the Bundestag demanded at the weekend that society's wealthiest should also be asked to contribute. "Coordinated action must send the message that the situation is very serious and that we must act," deputy head of the parliamentary group Andreas Audretsch told Deutsche Presse-Agentur in Berlin on Sunday.
Audretsch said: "Relief must be focused on those who need it most." For example, standard rates in the basic income support system should be increased. "People with low and middle incomes and pensions need to be assured that they will get through the winter safely," said Audretsch.
The president of the Employers' Association, Rainer Dulger, told reporters in Berlin on Wednesday that there must be a mix of different measures. He cited, for example, tax breaks to leave more net than gross, and higher transfer payments for the needy.
At the same time, Dulger made it clear that he considers the European Central Bank (ECB) to be primarily responsible for the fight against inflation. On Thursday, he met with the new president of the German Trade Union Confederation (DGB), Yasmin Fahimi – also to determine the position of the collective bargaining parties.
Federal Finance Minister Christian Lindner (FDP), who had previously rejected another relief package, said: "We need targeted relief." Said that "we must get away from debt-financed subsidies" and, where possible, take measures to stimulate growth.
In particular, Mr. Lindner referred to the conclusion of free trade agreements, the reduction of barriers to the immigration of skilled labor and the construction of liquefied natural gas terminals. Mr Lindner also advocated limiting so-called "cold progress" in income taxation.
Concerted action picks up where the 1960s left off
With his concerted action, Chancellor Olaf Scholz looks back to the 1960s, when then SPD Finance Minister Karl Schiller and CSU Finance Minister Franz Josef Strauß set the tone.
In 1967, under President Schiller, concerted action was called for the first time, shortly after Germany had slipped into recession for the first time since World War II. All ministries related to economic policy, the Bundesbank, economic experts, as well as trade unions and employers' associations participated.
Although Germany managed to quickly overcome the recession, concerted action was not successful. Unions in particular had their problems with the scheme, defending collective bargaining autonomy and rejecting the "wage guidelines" that some actually expected from concerted action – as Chancellor Scholz is now doing.
When in 1977 the employers filed a lawsuit against the new codecision law of the social-liberal coalition before the Federal Constitutional Court, the unions finally abandoned concerted action.
The second grand alliance between unions, employers and government 30 years later was similarly unsuccessful. Immediately after his election in 1998, the then chancellor Gerhard Schroeder (SPD) launched the "Employment Alliance" in the face of high unemployment.
Initially, the alliance passed a series of resolutions, such as the opening of regional collective labor agreements. However, many of the meetings were fruitless and the Employment Alliance was finally disbanded in 2003. However, observers saw its failure in March 2003 as a harbinger of Agenda 2010.
Source: Capital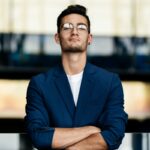 Donald-43Westbrook, a distinguished contributor at worldstockmarket, is celebrated for his exceptional prowess in article writing. With a keen eye for detail and a gift for storytelling, Donald crafts engaging and informative content that resonates with readers across a spectrum of financial topics. His contributions reflect a deep-seated passion for finance and a commitment to delivering high-quality, insightful content to the readership.