45-year-old Giorgia Meloni, who in her youth declared herself an admirer of Benito Mussolini, managed to demonize herself and her party's image as well as capitalize on the fears and anger of millions of Italians in the face of exploding prices and unemployment, the threat of recession and the inadequacies of public services.
The head of Italy's far-right wants to be the next prime minister after her party won early parliamentary elections in Italy on Sunday. "We will govern for all Italians," she stressed, in an attempt to calm concerns at home and abroad.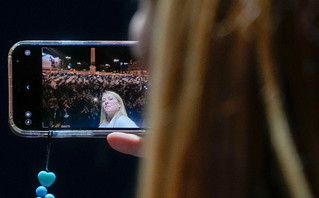 Remaining in the opposition, against all the governments that succeeded one another after the parliamentary ones elections In 2018, the Fratelli d'Italia (FdI) party emerged as the main alternative and saw its share soar from 4.3% four years ago to nearly a quarter of the vote today (about 26% ), or, in other words, turns into the first party of the peninsula's parliament.
"Italians have sent a clear message in favor of a right-wing government led by the Sisters of Italy," Ms Meloni said, confirming her ambition to become the next prime minister.
Source: News Beast