Nowadays, jobs no longer have a gender. Due to the fight for equality between men and women, we can see women doing "rough jobs" that were previously only done by men.
Despite the progress in gender equity in this area, there are still people who continue with macho ideas and do not fully accept that a woman occupies a place in construction. This is the case of a girl who works as a factory worker and receives criticism from some colleagues for wanting to look beautiful all the time.
Hanna Uddin is an 18-year-old girl in Coventry, England, who has received criticism and sexist comments from her classmates, who claim that she only "occupies a space" in her construction course. For this reason, the girl shared images and videos of her plastering walls, with makeup and acrylic nails on her TikTok account, which made her go viral on her social networks.
Criticisms that she's in the wrong class haven't discouraged the construction student, on the contrary, they're comments that keep her going. Hanna got her taste for construction from her father, who took her to work on construction sites from the age of 12. That is why she decided to take a construction course at the university and her family has supported her at all times.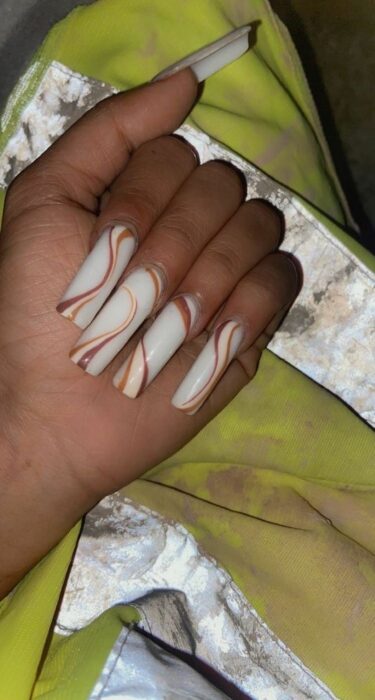 With her example, she seeks to inspire other women to consider a construction career.
The fact that I wear makeup and have long nails doesn't stop me from doing what I love. That was the point of the video. As I see it, if I look good, I feel good, then I will be able to work well. I've had nails like this since I was 13, so it's normal for me now. I can work with nails. I broke a nail before while carrying plaster bags, but it doesn't bother me or anything. However, it only happened to me once.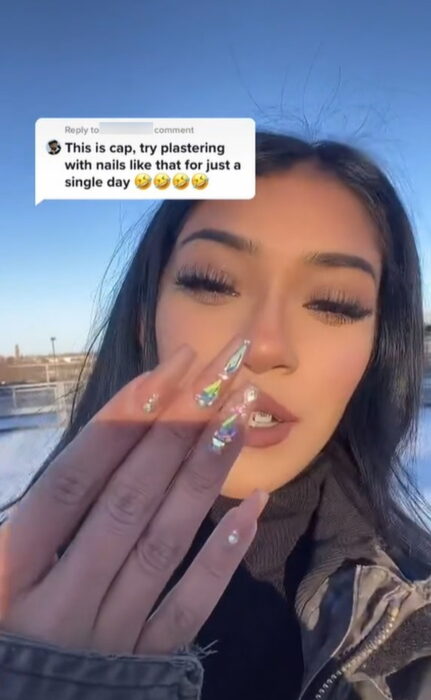 During the recording that was uploaded to TikTok, the girl tries to answer the questions that she commonly receives for working in the construction industry. Still, Hanna didn't expect her video to hit a million views. In fact, she was surprised by the reaction of users, who mostly made kind and positive comments, which encourages her to continue.
Since the video, I've gotten a few direct messages on Instagram and TikTok from people asking me how I got into the build.
The young woman was proud to see that other girls want to dedicate themselves to construction after seeing that she could do it. However, not everything was positive, as there were also negative comments criticizing her for working with makeup, since she had more plaster on her face than what she put on the wall.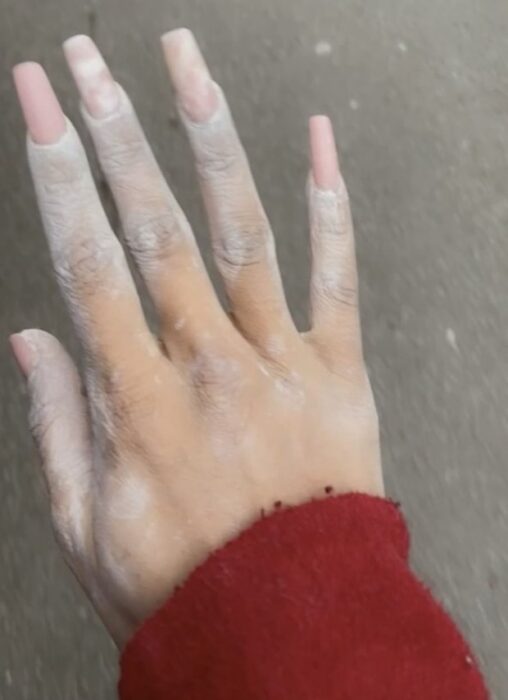 I believe that many of these comments come from a stereotypical view. Many men do this job and for some of them, it is not normal to see a woman doing it. I think it also hurts his ego a bit.
Since she made the decision to enter the construction course, the young woman has faced all kinds of sexist comments. Even when she asked for course reports, one of the teachers asked her several times if she was sure she wanted to study that.
It's not just construction, it's all male-dominated jobs. Hopefully it will become the new normal, it just takes time I guess.
Despite being the only girl in her class, her class teacher has been very supportive of her comments from the boys, who have told her that she is in the wrong class.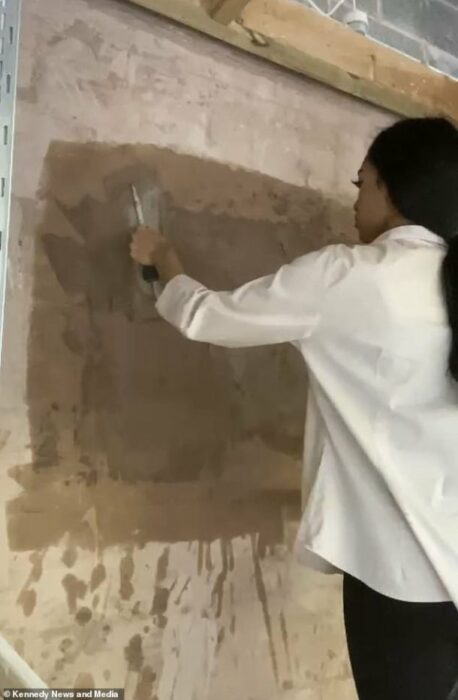 Hanna's interest in construction stems from her father, who is a plasterer, bricklayer, and interior designer.
I want to get into real estate, I want to buy and sell houses the smart way. Instead of spending money on builders, plumbers and electricians, I prefer to learn everything myself.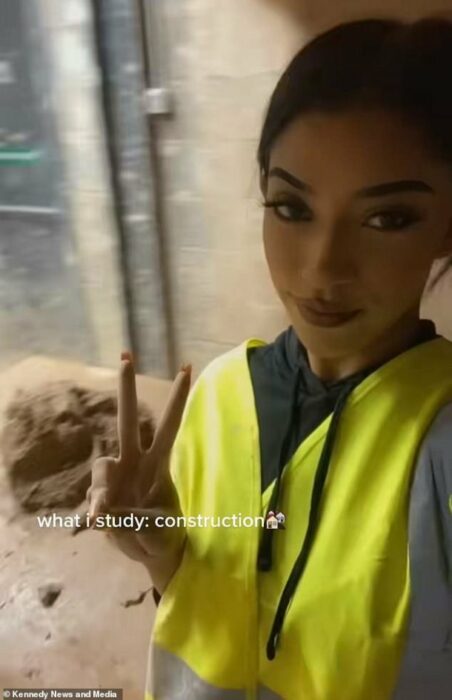 Hanna sees her job as more of a hobby than a job, as it is something she is passionate about doing. Also, he likes physical work and the effort he puts into it. Just as there are those who go to the gym and find it therapeutic, for the young woman, construction is her therapy.
If I don't feel well or I'm not well, then I will find something to build on. I am working on a garden shed and will work on it in my spare time.
It's amazing how in the middle of 2022, people continue to think that way. However, this girl proves them wrong and that she is happy to do what she likes.