- Article Top Advertisement -
How was your 2022? Did you spend it going completely into "goblin mode", trying to distract yourself from the general "permacrisis" feeling? Maybe you have to avoid some sort of "gaslighting" or learn more about the theatrical (literal) origins of the term.
Every year, the leading arbiters of the English language come up with the most notable words in terms of the zeitgeist that describe the current moment. Sometimes they are fun or educational. Sometimes they reveal a world that has gone, well, a little wild. Here's a quick look at this year's offerings.
Oxford: "goblin mode"
- Article Inline Advertisement 1-
As you read this, look around. Are you still in bed? Are there piles of clothes and takeout boxes strewn across the floor? Do you have snack crumbs on your sheets? Have you broken your self-care routine more times than you can count? Do you even care? If so, you might already be in "goblin mode".
This slang refers to "a type of behavior that is unapologetically self-indulgent, lazy, sloppy, or greedy, usually in a way that rejects societal norms or expectations" — traits that may have become familiar to many during the pandemic.
This term was popular on social media, and despite its negative implications, it's not necessarily a bad thing. Sometimes our inner goblin needs to be fed.
Oxford's word of the year was chosen for the first time by the public. A group of university lexicographers gave the public the options: "goblin mode", "metaverse" and "#IStandWith". The "goblin mode" triumphed, accumulating 318,956 votes – 93% of the total. "Metaverso" was second and "#IStandWith" was third.
Casper Grathwohl, president of Oxford Languages, said in a press release on Monday that the "level of engagement with the campaign took us completely by surprise".
"Given the year we've just experienced, 'goblin mode' resonates with all of us who are feeling a little overwhelmed right now. It's a relief to recognize that we're not always the idealized selves we're encouraged to feature on our Instagram and TikTok feeds," he said.
Collins dictionary: permacrisis
This term refers to "a prolonged period of instability and insecurity".
Collins, a British dictionary, also noted nine other words of the year, most of which are shrouded in an air of "permacrisis", especially "partygate", Kiev and "lawfare". Ah, there's also "splooting": "the act of lying on your stomach with your legs outstretched".
Merriam-Webster: gaslighting
Gaslighting is "the act or practice of grossly deceiving someone specifically for personal advantage". The act is often more complex than an improvised lie, and also more nefarious: Making someone believe they're wrong is often part of a "greater plan," Merriam-Webster said.
Merriam-Webster noted that searches for this term have increased by 1,740% this year. Never shying away from the political side of things, MW specifically connected this term to the ubiquity of fake news and conspiracy theories.
Other hot MW words this year were oligarch, omicron, and queen consort. Truly a mini international news tour.
Oh, but that's not all! Picks from other international giants of the English language really add some color to the confusing tapestry that was 2022:
Cambridge: homer
The term is an "abbreviation of home run: a point scored in baseball when you hit the ball, usually out of the field of play, and manage to run through all the bases at the same time to home plate".
Don't be fooled! You can draw a direct line between this common sporting term and "goblin mode", as interest in "homer" increased after it was featured in the online game "Wordle" – an important part of the day for goblins and wordsmiths alike. everywhere.
In 2022, the word "homer" was queried over 79,000 times on the Cambridge Dictionary website, with 65,401 searches performed in just one day – May 5.
The reason? On this day, that was Wordle's response, which sparked frustration for non-US users unfamiliar with the term as they tried to win a match and guess the word within the game's six-guess limit.
When normal words just don't work
So, to recap: there have been many crises this year, political and otherwise, and they've worn us down in ways we can barely describe. In fact, sometimes life gets so weird that we literally have to invent new words to describe it.
These words are called "neologisms", or words that are relatively new to the language scene. Those are the sweetest terms, which some old-school lexophiles tend to dismiss, raising their hands to heaven in lamentation over what the language has become.
Then there are those like literary icon Stephen King, who sees these young words and knows exactly what to make of them.
Countless words we use every day, such as "laser", "loner" and "critical", were once strange neologisms on the fringes of our usage. (Laser, of course, is as a matter of fact an acronym, and we have Shakespeare to thank by "solitary" and, ironically, "critical".)
Neologisms can be formed from a word borrowed from another language, such as "cliché"; shortening words, such as "you", or joining two words together.
It is also common for neologisms to come from entertainment or the media, such as "gaslighting". Many are also agglutinations, such as "permacrisis".
To really round out the reasoning, many of this year's top words have already been "sniglets" (which is itself a neologism). A sniglet is a humorous term coined by comedian Rich Hall in the 1980s that describes "any word that doesn't appear in the dictionary but should".
Congratulations, "splooting" and "goblin mode". Sniglets have become promising neologisms and are now, for better or worse, some of the most significant words of 2022. What does that say about us? Well, maybe we need a new word for that too.
Source: CNN Brasil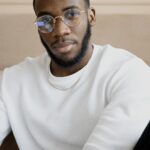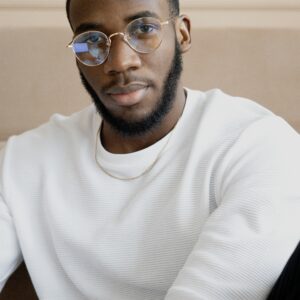 Bruce Belcher is a seasoned author with over 5 years of experience in world news. He writes for online news websites and provides in-depth analysis on the world stock market. Bruce is known for his insightful perspectives and commitment to keeping the public informed.
- Article Bottom Advertisement -