Open interest in gold futures markets rose for the second straight session on Wednesday, this time by more than 5,000 contracts according to preliminary readings from the CME Group. Volume, on the other hand, reversed four consecutive daily increases and fell by some 34,700 contracts.
Gold: Next support at $1,721
Gold prices fell on Wednesday to levels last seen in September 2021, near $1,730 per troy ounce The sharp pullback came amid a surge in open interest, leaving the open door to further decline in the very short term. However, the sharp decline in volume coupled with oversold levels could favor a technical bounce. The next level to watch on the downside comes at the September 2021 low at $1,721 (September 29th).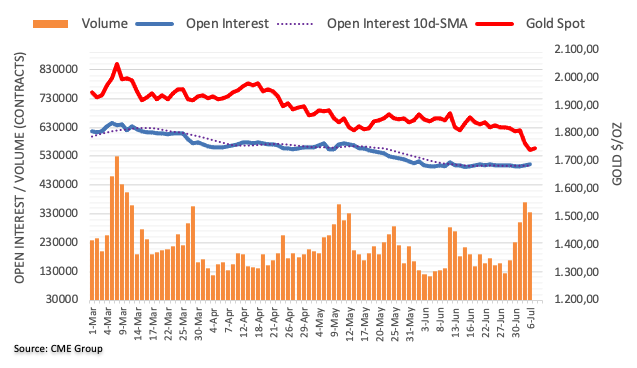 Source: Fx Street