If you are one of the few who for some mystery of life have not finished watching the fourth season of Elite On Netflix, you may not want to find out that just as the finale showed us Guzmán and Ander's characters outside of Las Encinas, everything seems to indicate that their departure is permanent.
To Guzmán's story in Elite finished. Miguel Bernardeau, the attractive actor who played Lucrecia and Nadia's love interest, confirmed his departure from the series with an emotional video in which he says goodbye to everyone and assures that he will not return for the fifth season.
He said goodbye with a message for the fans
Hello, good guys, I'm Miguel Bernardeau. For those of you who have already seen the end of season 4, because I wanted to say goodbye and send you a very strong kiss. I wanted to thank the entire team of the series, production, direction, my colleagues, those who are and those who are no longer, I will always carry you in my heart and it has been a huge pleasure to work with you.
Although he did not give explanations or the reason for his departure, it is said that the 24-year-old actor could have left the project to fully focus on 1899, the new series from the creators of Dark for Netflix and that promises to be as good as the successful German production.
Few of the original characters remain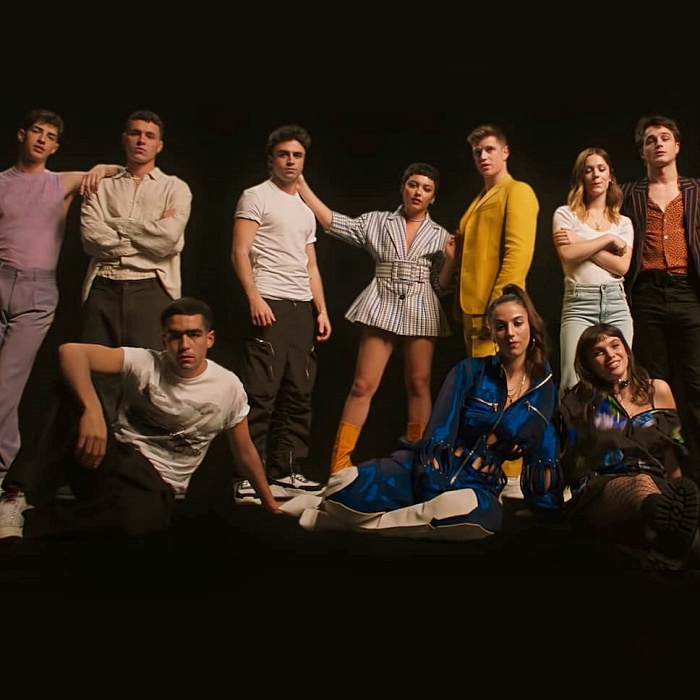 For his part, Arón Piper, who played Ander and who, at the end of the fourth season, we see him say goodbye to Omar and the rest of his friends, has not shared news about his departure. However, in the official account of the series an image of his character was also shared as a farewell.
The only thing that is known about the future of Elite is that the story will continue with the characters we met in the fourth season, such as Ari, Mencía, Patrick and Phillipe, in addition to the already known Samuel, Omar, Cayetana and Rebe, as well as some new characters that are about to be announced.