- Article Top Advertisement -
Apple and Samsung are by far the largest companies that have launched smart tags for tracking something – a user, for example, can attach such a tag to a bag or backpack, so that he can later find it if it is lost on a signal. Of course, these devices are an incredibly useful tool, especially if the owner loves to forget his valuables in cafes and restaurants, but, on the other hand, over the past year there have been enough precedents on the Internet that demonstrate the shortcomings of smart tags – stalkers (or stalkers), to For example, they are simply adored. But the leadership of Google decided that the game is worth the candle, and are already working on their own solution.
- Article Inline Advertisement 1-
The fact is that a fairly well-known insider, Kuba Wojciechowski, stated on his social networks that the Nest team from Google is now actively working on creating its own smart tag, codenamed grogu – the device, according to the enthusiast's information, should go to release until the end of 2023. Unfortunately, in addition to the code name and the alleged set of functions, the insider did not provide any exact information, because, apparently, the gadget is at a too early stage of development for the new product to have characteristics and other parameters.
An insider by the name of Wojciechowski at the same time reports that the new device will be presented in several body colors, which, of course, can be called a logical assumption, and will also be equipped with a built-in speaker. In this regard, Google is likely to follow the path already proven by Apple, copying the feature set almost completely. Google's smart tag will also support UWB and Bluetooth Low Energy (LE). Both of these technologies are needed to accurately determine the location of an object, so it would be strange to refuse them.
And although the insider currently does not even have an approximate date for the announcement from his source, he assumes that the new product will be presented at the Google I / O Developer Conference this year. Accordingly, no one can guarantee that the gadget will actually go on sale before the end of the year, because a lot of time can pass between the conference and the full launch. But, on the other hand, in theory, the Google model may be more accurate than AirTag, because there are noticeably more Android devices on the market.
Source: Trash Box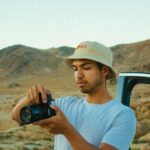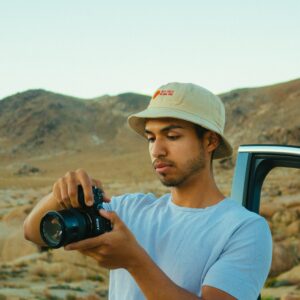 Charles Grill is a tech-savvy writer with over 3 years of experience in the field. He writes on a variety of technology-related topics and has a strong focus on the latest advancements in the industry. He is connected with several online news websites and is currently contributing to a technology-focused platform.
- Article Bottom Advertisement -