Google has begun testing a new interface for the Android Auto platform.
The interface, codenamed Coolwalk, is designed to reduce the need to leave the home screen, which is fraught with skipping a turn or other important driving information.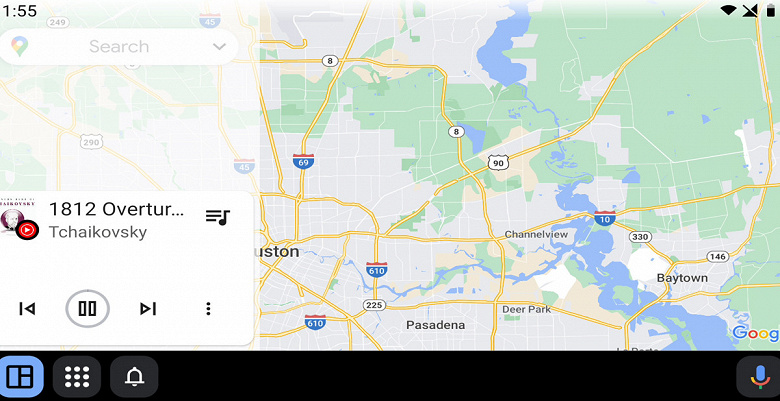 The screenshots in the Android Auto code were noticed by the Italian blog AndroidWorld, and then the enthusiasts of the community of mobile developers XDA Developers managed to activate the new interface in the fresh beta version of Android Auto numbered 6.9.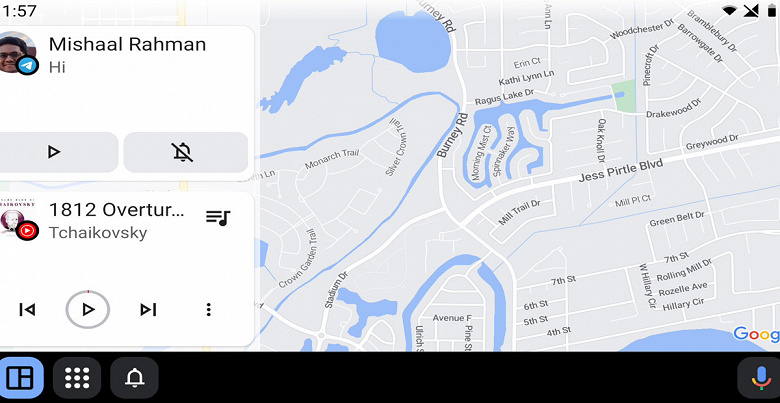 The biggest change in Coolwal's new user interface is the introduction of a new button that launches a translucent module on top of the navigation screen. This module slides out on the left and displays a card with the latest notification and a card with a media player widget.
Cards for notifications and media player are opaque, making it difficult to see the portion of the map below them. Transparency may change as the feature is still in development. In any case, the user can clearly see 2/3 of the map, which should be sufficient in most cases.
.