Google offers Pixel 6, 200GB in the cloud, YouTube Premium, and hundreds of free apps for $ 45 a month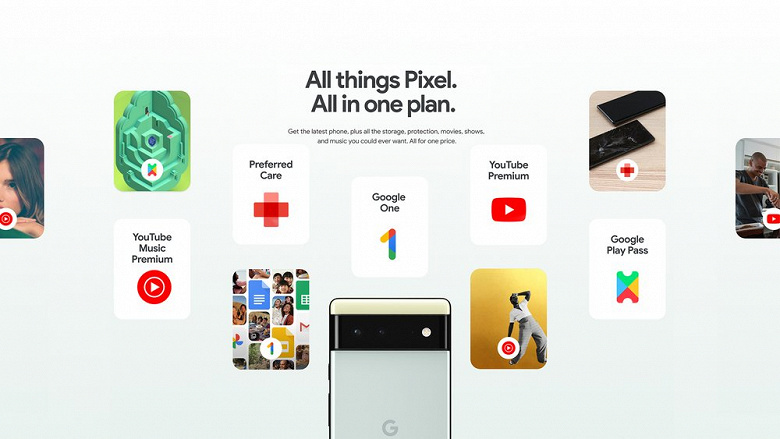 In addition to the Pixel 6 and 6 Pro phones, Google also officially unveiled the Pixel Pass service, the first details of which were leaked a few days ago. This is a service that lets you get the Pixel 6 and 6 Pro on a subscription basis for $ 45 and $ 55 per month, respectively.
However, you will not only get smartphones, but also a range of bonuses, including YouTube Premium with ad-free viewing and background playback, YouTube Music Premium with ad-free listening, 200GB of Google One cloud storage, Google Play Pass subscription with access to hundreds of games and apps. completely ad-free. You will also receive Preferred Care insurance, which covers minor repairs to smartphones.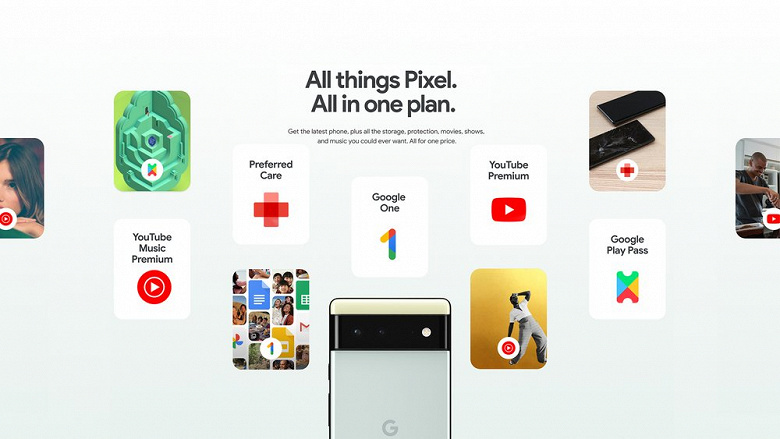 You can subscribe to Pixel Pass through the Google Store or with a phone plan on Google Fi. If you choose the first option, you'll save up to $ 294 over two years and get an unlocked Pixel 6 or 6 Pro that can be used with all major carriers. If you opt for Google Fi, you will save an extra $ 5 on your monthly plan, for a total of up to $ 414 in savings over two years compared to buying the phone and all of the aforementioned services separately.
You can cancel your Pixel Pass at any time, but you won't be able to get your Pixel phone back. You will have to pay the remaining amount at the regular price.
Find out more about the Pixel 6 and Pixel 6 Pro smartphones in our detailed announcement.
.