In addition to the new design of the Google Play website, additional information has been added to the app store regarding the compatibility of each program or game with the user's active devices. You can see this information if you open the detailed description and scroll down.
Google explains this innovation like this:
"In this section, you can find out if the app is available on your devices. Only devices linked to your Google account that you have used in the last 30 days are visible here.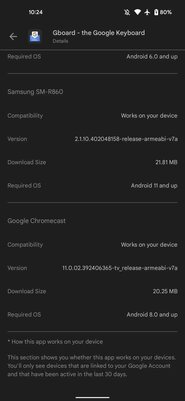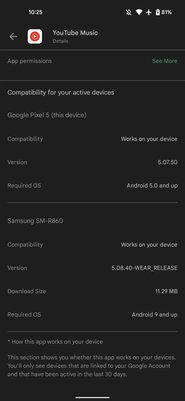 Image Source: 9to5google.com
Smartphone is listed first, followed by Wear OS watches, and Android TV/Google TV devices. This section duplicates some information about the application, such as showing the current version, the size of the installation file, and the required version of the Android OS. All this may indicate that Google Play is becoming a store not only for smartphones and tablets, but also for wearable devices, as well as other Android gadgets.
Source: Trash Box