Google unexpectedly announced Android 12L for everyone. It is an important offshoot of the operating system in the form of a special version of Android 12 that targets foldable devices with flexible displays and tablets. The update is intended to solve the main problem for which the platform has been actively criticized over the past few years – user interaction with the interface on a large screen or non-standard format.
Android 12L provides convenient item scaling and improved multitasking. For example, over a wide area, quick settings will be separated from notifications and will be shown as two independent panels to simultaneously display more useful and necessary information. The lock screen, desktop, application menu, power menu and running applications menu will receive similar optimizations.
GIF animation available on click
Similar to Chrome OS, Google will also add an additional taskbar to Android 12L for large displays. It will allow users to pin frequently used applications and effectively split the screen into two halves with one click and drag. The adaptive operating system will automatically switch to dual-window mode when you hover your finger from the icon to the left or right side, dividing the selected application from the open one.
Developers looking to test Android 12L can install the preview now. It is noted that Android 12L Developer Preview 1 is an early base build with few innovations and APIs. A stable release is scheduled for the first half of 2022 to "coincide with the next wave of foldable devices and tablets." Rumor has it that Google can help it on its own with the launch of the foldable Pixel.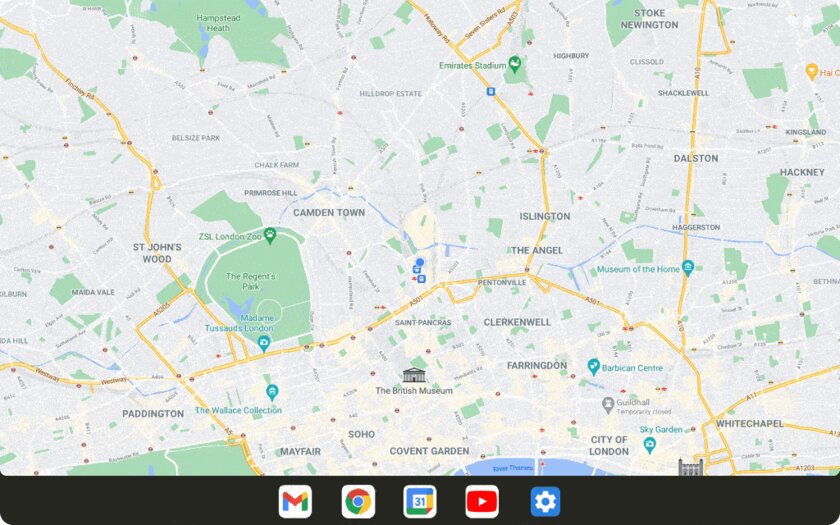 GIF animation available on click
The Android 12L update schedule looks like this:
October 2021 – Developer Preview 1.
December 2021 – Beta 1.
January 2022 – Beta 2.
February 2022 – Beta 3.
March 2022 (presumably) – final release.
Pixel smartphone owners will be able to take part in beta testing:
Pixel 6 Pro;
Pixel 6;
Pixel 5a (5G);
Pixel 5;
Pixel 4a (5G);
Pixel 4a;
Pixel 4.