Osmo, a Google Research startup, said some time ago that they wanted to find a full-fledged replacement for various complex flavors – for this they decided to use technology based on artificial intelligence. It mixes various molecules on its own to eventually produce a fragrance that smells to humans in one way or another. The authors of the project are confident that their development will significantly simplify the production of new types of perfumes in the future, plus the formation of odors based on AI provides an opportunity to effectively deal with many diseases carried by mosquitoes and other insects.
As a demonstration, Alex Wiltschko, the creator and founder of Osmo, presented several bottles of fragrances created on the basis of artificial intelligence. Some of them smell of starch with soft floral notes, others convey the smell of rice and jasmine, there are options with an ocean breeze, the smell of watermelon rind or even a mixture of saffron and black tea. Among the more complex fragrances, it is worth noting the bottle with the smell of fig leaves, boxwood and basil, but all this is only part of what the startup is able to produce. Experts noted that in order to form these odors, a proprietary computer model based on artificial intelligence predicted how a mixture of certain molecules would smell for a person, and this prediction turned out to be extremely accurate.
And, probably, the demonstration of the startup's capabilities impressed investors so much that Google Ventures, together with Lux Capital, allocated $60 million to scent developers for further research and experiments. Ultimately, the authors of the project plan to produce not only perfumes and toilet water – we are also talking about shampoos, lotions, scented candles and many other everyday products that are bought daily because of their aromatic properties or because of their presence. And Google is not just investing in a startup that works in such an unusual direction for the search giant. The fact is that the global perfume industry currently boasts an annual turnover of 30 billion dollars.
The only problem with this industry is that it relies almost entirely on raw ingredients, the sources of which are gradually depleted every year. Because of this, it becomes too difficult to get some ingredients, and the various climatic conditions caused by the gradual change in climatic conditions on the planet negatively affect the population of flowers that are extremely popular in the perfume industry. And, of course, we should not forget that some types of raw materials are not available at all – the same sandalwood, which is endangered, cannot be used for the production of perfumes. And the possibility of using musk and other odors obtained when working with animals is severely limited by animal rights laws. Accordingly, the new startup will allow us to abandon all this, while preserving nature.
Source: Trash Box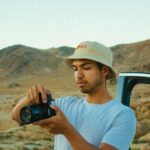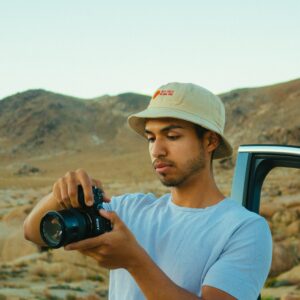 Charles Grill is a tech-savvy writer with over 3 years of experience in the field. He writes on a variety of technology-related topics and has a strong focus on the latest advancements in the industry. He is connected with several online news websites and is currently contributing to a technology-focused platform.