Anitta is not the only Brazilian who is running for the Grammy, the main award in the music industry. Flora Purim, from Rio de Janeiro, is also competing for the prize in the best jazz album category with "If You Will" (Se Você Quiser).
This is the third time that Purim has been nominated for Gammy. She had previously competed twice for Best Female Jazz Performance.
The 80-year-old vocalist and songwriter is a Brazilian jazz singer recognized worldwide for having an unusual range of six octaves.
In her social networks, Purim says that since she was a little girl, she lived with music, since her father played the violin and her mother was an amateur pianist. As a young girl, she enjoyed singing, playing the piano and guitar. The singer was influenced by Billie Holiday, Dinah Washington, Ella Fitzgerald and Sarah Vaughan. In 1967 she moved to the United States, where she went to study music in California.
Grammy nomination
Upon learning of the nomination this year, the singer asked everyone to cross their fingers so that, this time, she can take the prize. "I can't explain what I'm feeling right now. I am very excited and happy for the nomination. So let's do this together", thanked the artist in a video on Instagram.
Purim's label — Strut Records — said that "the first lady of Brazilian music is back with a commemorative album that keeps her in the family. A well-polished gem."
This album is the most recent of the singer's career. The disc was recorded during the pandemic in Los Angeles, Oakland, New York, Mexico City, Curitiba and São Paulo.
In addition to her husband and career partner Airto Moreira, she also had the participation of artists such as Stan Getz, Gil Evans, Miriam Makeba, George Duke, Chick Corea (as an original member of Return To Forever), Dizzy Gillespie's United Nations Orchestra , among others.
Purim has already performed with other big names in the genre, such as Carlos Santana, George Duke and Stan Getz. Among his influences are singers like Dinah Washington and Ella Fitzgerald.
The 65th edition of the Grammy Awards, the main award in the music industry, takes place this Sunday (5). The awards will take place in Los Angeles at 10 pm and will be broadcast on HBO Max.


Source: CNN Brasil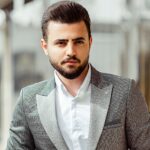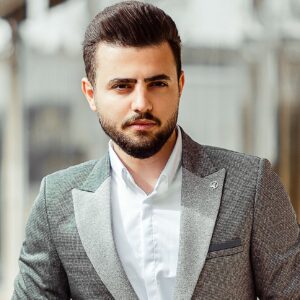 I'm Robert Neff, a professional writer and editor. I specialize in the entertainment section, providing up-to-date coverage on the latest developments in film, television and music. My work has been featured on World Stock Market and other prominent publications.