For the first time, the AMD Rembrandt hybrid processor appeared on the web. It is the company's next generation of mobile APUs, believed to combine Zen 3+ processor cores and RDNA 2 GPUs. It will be the first AMD consumer processors to feature the latest generation of graphics. These APUs are now used in the PlayStation 5 and Xbox Series.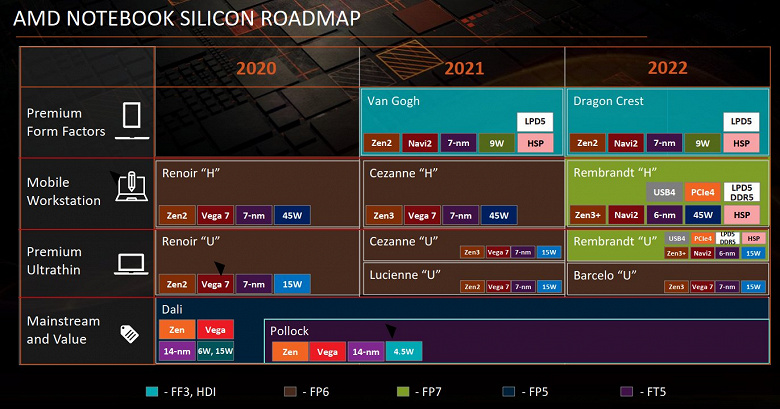 The first has not yet been confirmed, but the second has now been confirmed. APU is registered in the UserBenchmark database, where there is a GPU identifier (1CFA 0004), which tells us about the attitude towards the Navi 2 generation.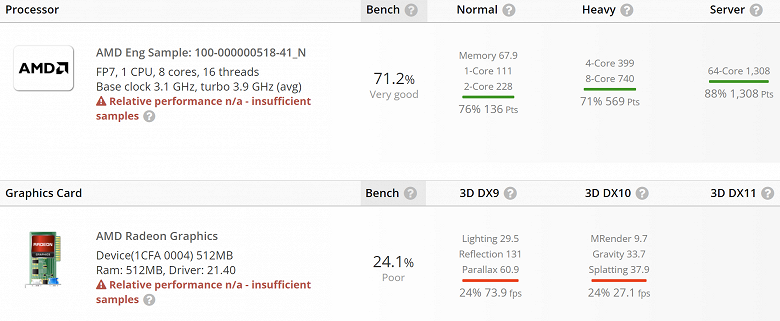 The test processor has eight cores with SMT support and a frequency of 3.9-4.1 GHz. The benchmark result is not impressive: 111, 228 and 740 points in the mode with one, two and eight active cores. For comparison, the current Ryzen 7 5800H scores 132, 256 and 875 points, respectively. But it was probably a non-serial sample tested, so the results can not be considered for now.
.