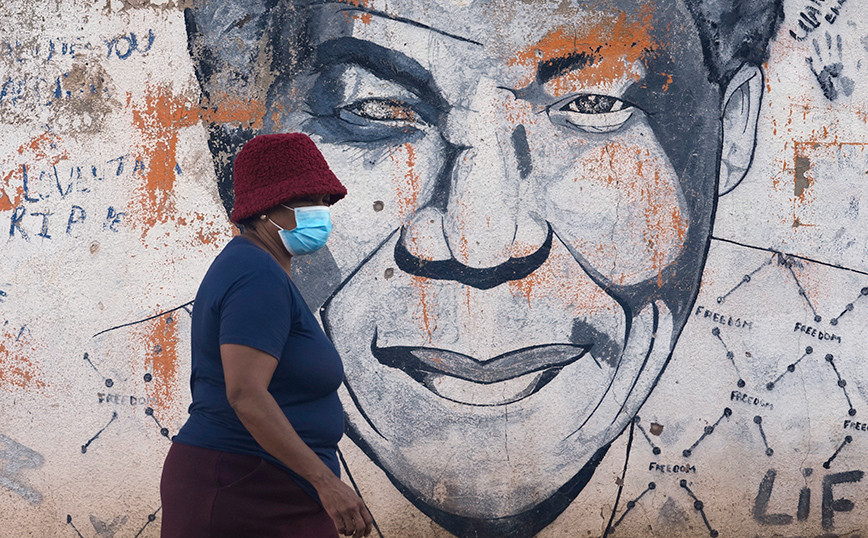 The coronavirus pandemic is experiencing a new outbreak in South Africa as they have appeared two subvariations of the Omicron mutationringing the alarm bell worldwide. The situation remains murky and without scientists being able to fully understand it, as Professor of Epidemiology Gikas Majorkinis told Mega yesterday. The fact that one in two has not been vaccinated is also a cause for concern.
The National Institute of Infectious Diseases recorded 9,757 infections in the country, compared to the 6,170 that were counted the day before yesterday Wednesday. The test positive index jumped to 25.9%, the highest level in recent months and in the last 48 hours 7 patients succumbed.
South Africa is officially the country hardest hit by the new pandemic coronavirus across the black continent and experiencing a new boom, the Center for Innovation and Response to Epidemics (CERI) warned in late April.
The country of almost 60 million inhabitants, where the percentage of the population that has been fully vaccinated remains below 45%, officially counts some 100,350 deaths from COVID-19 out of a total of 3.8 million SARS-CoV-2 cases.
Lifting the restrictions in April
At the beginning of March, the country passed 48 hours without any deaths due to COVID-19, something that was to happen from 2020. President Cyril Ramafosa announced in early April the lifting of all restrictive measures for the pandemic, according to the Athenian-Macedonian News Agency , citing AFP.
According to the World Health Organization, two variants of it Ομικρονwhose infectivity remains to be determined, are blamed for the new outbreak of the pandemic.
"The South African scientists who identified Omicron late last year reported two other Omicron variants, the BA.4 and BA.5, "They are causing a sharp rise in cases in South Africa," WHO Director-General Tentros Antanom Gebresesus said on Wednesday.
Yesterday, the South African government made it clear that the use of a mask remains mandatory for children who go to school. The clarification was made the day after the announcement that this measure is lifted, which attributed to "unfortunate and sad human error", apologizing for the "confusion".
Source: News Beast