- Article Top Advertisement -
Her shots against him World Economic Forum of Davos, the climate activist turned on Thursday (19/1). Greta Thunberg accusing it of "bringing together the people who are fueling the destruction of the planet the most.
"It's absurd to listen to them" she announced during a speech in Davos and called for massive public pressure against fossil fuel energy.
- Article Inline Advertisement 1-
"The Davos it is where the people who fuel the planet's destruction the most are, the people who are right at the heart of it climate crisisthe people who invest in fossil fuel energy, etc.," he noted, accusing them of putting "greed" and "short-term financial gains above people and above the planet."
"We seem to be listening to them more than the people who are actually affected by the climate crisis, the people who live on the front line and this shows us at what point the situation is absurd" he underlined, as reported by the Athens News Agency.
"Our house is burning"
"Oil should stay in the ground," Elena Gualinga said earlier this week in an interview with AFP.
"We come from different parts of the world, but we have the same proposition. This consists in the request to say "enough", enough because as we have already said several times, we need urgent action, he noted.
"If you do not act immediately, we warn you that citizens around the world will consider taking legal action to hold you accountable. And we will continue to protest in large numbers on the streets," the petition reads.
It is not the first time that Thunberg has gone to Davos during the World Economic Forum conference. 2020 was mainly marked by her confrontation with then US President Donald Trump.
The time has come to "panic" because "our house is on fire", he was already saying since then.
Earlier this week, the Swedish activist went to support protesters opposing a coal mine expansion in western Germany.
Although her initiative resulted in her being detained for several hours on Tuesday, according to a police img, she also had an expression of support in Davos from former US Vice President and environmentalist Al Gore, who said yesterday, Wednesday ( 18/1) "agreed" with her fight.
Climate is a key topic at this year's Davos summit. Yesterday UN Secretary-General Antonio Guterres called for the prosecution, as was done with the tobacco industry, of oil giants for hiding for years the information they had about climate change.
"Some fossil energy producers knew absolutely in the 1970s that their primary product would burn the planet," Antonio Guterres said from the Davos forum, condemning their "big lie".
Source: News Beast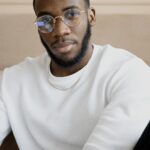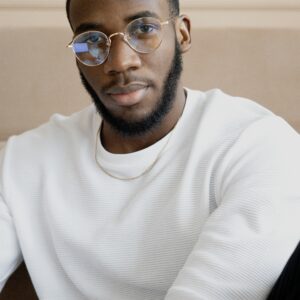 Bruce Belcher is a seasoned author with over 5 years of experience in world news. He writes for online news websites and provides in-depth analysis on the world stock market. Bruce is known for his insightful perspectives and commitment to keeping the public informed.
- Article Bottom Advertisement -