- Article Top Advertisement -
Two people were wounded in a shooting attack in Jerusalem on Saturday, emergency services said, a day after a gunman killed at least seven people near a synagogue in the city.
The two men injured in Jerusalem's City of David area on Saturday, a 22-year-old and a 40-year-old, are a father and son, police said.
- Article Inline Advertisement 1-
A 13-year-old youth who, according to police, shot and wounded the pair, was "neutralized and injured" by "two bystanders carrying licensed weapons".
Tensions in Israel and the Palestinian territories remain high after Friday's shooting, described by police chief Yaakov Shabtai as "one of the worst terrorist attacks in years".
The shooter in that attack was also later killed by police forces, according to police.
"As a result of the shooting attack, seven civilians died and three others were injured," police said.
Five of the victims were pronounced dead at the scene, said Israel's Magen David Adom (MDA) emergency rescue service: four men and one woman.
Five people were transported to hospitals, where another man and woman died. Among the injured is a 15-year-old boy, the MDA said.
The attack took place around 8:15 pm local time on Friday near a synagogue on Neve Yaakov Street, according to a police statement.
Shabtai said the gunman "started shooting anyone who got in his way. He got in the car and started a killing spree with a pistol."
He then fled the scene in a vehicle and was killed after a shootout with police forces, police said.
Police identified the gunman as a 21-year-old East Jerusalem resident, saying in a statement that he appeared to have acted alone.
East Jerusalem is a predominantly Palestinian area of ​​the city, which was captured by Israel in 1967.
Referring to Saturday's attack, a community leader said the 13-year-old alleged gunman knew a 16-year-old Palestinian man who died of gunshot wounds a day earlier.
Jawad Siam, director of the nonprofit organization Silwanic in East Jerusalem, told CNN that the suspect's family denied that their 13-year-old son was responsible for Saturday's attack, which took place near the Al-Aqsa Mosque in Silwan, East Jerusalem.
According to Siam, the 13-year-old suspect was a neighbor of a 16-year-old Palestinian man who died of gunshot wounds in hospital overnight on Friday. The 16-year-old was shot on Wednesday by Israeli police.
Of the two injured on Saturday, the 22-year-old man is now in serious but stable condition, anesthetized and on mechanical respiration in the intensive care unit, while his 47-year-old father is in a moderate and stable condition.
Israeli Prime Minister Benjamin Netanyahu appealed to the public on Friday night against revenge attacks.
"I ask the people not to take justice into their own hands. For this we have an army, police and security forces. They act and will act in accordance with cabinet instructions," he said.
Meanwhile, the European Union on Saturday called on Israel to use its lethal force only as a "last resort".
"The European Union fully recognizes Israel's legitimate security concerns, as evidenced by the latest terrorist attacks, but it must be emphasized that lethal force should only be used as a last resort when strictly unavoidable to protect life," said diplomat Josep Borrell on Saturday in a press release.
Borrell also stressed that the bloc is "very concerned about rising tensions in Israel and the occupied Palestinian territory".
"We call on both parties to do everything in their power to defuse the situation and restart security coordination, which is vital to prevent further acts of violence," he concluded.
Friday's incident came a day after the deadliest day for Palestinians in the West Bank in more than a year, according to CNN .
On Thursday, Israeli forces killed nine Palestinians and wounded several others in the West Bank city of Jenin, according to the Palestinian Health Ministry, prompting the Palestinian Authority to suspend security coordination with Israel.
A tenth Palestinian was killed that day in what Israeli police called a "violent riot" near Jerusalem.
Overnight on Friday morning, Israel launched airstrikes in the Gaza Strip after rockets were fired at Israel.
Israel's controversial national security minister, Itamar Ben Gvir, visited the site of the attack on Friday night, telling people who were chanting angrily that "this cannot go on like this".
"You are right. The burden is on us. It cannot go on like this," said Ben Gvir, who also leads the far-right Jewish Power party.
Some people in the scene were chanting in support of Ben Gvir, saying "you are our voice, we support you".
The journalist from CNN Hadas Gold and his team, who were also at the scene of the shooting on Friday night, heard what appeared to be celebratory gunfire and car horns coming from the predominantly Palestinian neighborhood of Beit Hanina.
Condemnation around the world
The White House condemned the "heinous terrorist attack" at a synagogue in Jerusalem on Friday and said the United States government extended its "full support" to Israel, White House Press Secretary Karine Jean-Pierre said. in a statement.
The US State Department also condemned the "apparent terrorist attack" in Jerusalem "in the strongest terms".
"This is absolutely horrific," said Deputy State Department spokesman Vedant Patel. "Our thoughts, prayers and condolences go out to those killed and injured in this heinous act of violence."
Patel said there should be no changes to the schedule for Secretary of State Antony Blinken's upcoming trip to Egypt, Israel and the West Bank.
Doug Emhoff, husband of US Vice President Kamala Harris, joined the Biden administration in denouncing Friday's mass shooting.
"This is a terrorist attack. This is murder," Emhoff told reporters after visiting the Oskar Schindler nail polish factory in Krakow, Poland.
"This is a horrible thing. These were people who were just praying in a temple, living their everyday lives, and they were murdered in cold blood and that is not acceptable," she said.
Ukraine's President Volodymyr Zelensky also joined those condemning Friday's shooting, saying one of those killed in the attack was a Ukrainian national.
"We share (Israel's) pain after the terrorist attacks in Jerusalem. Among the victims is a (Ukrainian) woman. Sincere condolences to the families of the victims. The crimes were ironically committed on International Holocaust Remembrance Day. Terror must have no place in today's world. Neither in (Israel) nor in (Ukraine)," Zelensky said in a post on his Twitter profile.
Saudi Arabia, Egypt and the United Arab Emirates called for an end to the escalation of tensions.
In a statement released on Saturday, the Saudi Arabian Ministry of Foreign Affairs warned that "the situation between Palestinians and Israelis will further deteriorate", and the "Kingdom condemns all attacks on civilians, emphasizing the need to de-escalate, revive peace process and end the occupation".
Egypt's Foreign Ministry also warned of the "grave risks of the ongoing escalation" between Israel and Palestine, calling for "firm measures to avoid a vicious circle of violence that worsens the political and humanitarian situation and undermines negotiation efforts and every chance of reviving the peace process".
The Ministry of Foreign Affairs and International Cooperation of the United Arab Emirates condemned and rejected "all forms of violence and terrorism aimed at undermining security and stability in violation of human values ​​and principles".
Egypt and the UAE have normalized ties with Israel. Saudi Arabia does not.
France, Germany and the United Kingdom also condemned the shooting. "I am shocked by reports of the horrific attack on Neve Yaakov this evening. Attacking worshipers at a synagogue on Erev Shabbat is a particularly horrific act of terrorism. The UK stands with Israel," Neil Wigan, the British ambassador to Israel, wrote on Twitter.
The French embassy in Israel said on Twitter that the incident was "all the more despicable because it was committed on this International Holocaust Remembrance Day".
United Nations Secretary-General Antonio Guterres also condemned Friday's deadly attack, his spokesman said.
"It is particularly disgusting that the attack took place in a place of worship and on the same day as we commemorate the International Holocaust Remembrance Day," he said.
Guterres also expressed concern "about the current escalation of violence in Israel and the occupied Palestinian territory", urging everyone "to exercise the utmost restraint".
German Chancellor Olaf Scholz offered his condolences to the victims' families after the two attacks. Scholz said on Saturday that he was "deeply shocked" by the "terrible" attacks in Jerusalem over the past 24 hours.
Russia urged all parties on Saturday to show "maximum restraint" in the wake of the violence.
"We view this turn of events with deep concern. We call on all parties to exercise maximum restraint and prevent further escalation of tensions," the Russian Foreign Ministry said in a statement.
With Richard Roth, Michael Conte, Kylie Atwood, Sharon Braithwaite and CNN's Inke Kappeler.
Source: CNN Brasil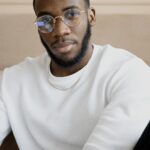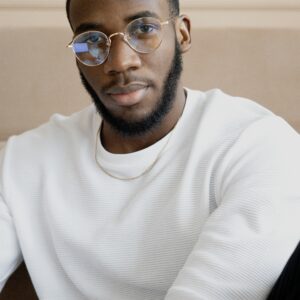 Bruce Belcher is a seasoned author with over 5 years of experience in world news. He writes for online news websites and provides in-depth analysis on the world stock market. Bruce is known for his insightful perspectives and commitment to keeping the public informed.
- Article Bottom Advertisement -