Guest on "Venus Podcast" last Tuesday (26), the singer Gustavo Mioto detailed the end of his relationship with fellow singer Ana Castela. The former couple announced the end of their relationship on Monday (25).
During the interview, Mioto says that he tends to be more reserved on matters related to his personal life, but that he could not fail to mention the end of the relationship.
"Impossible not to talk. I'm not much of a person talking about social media and exposing them. Yesterday everyone received the news that Ana Flávia and I are no longer together. Just like it's a blow for you, it's a blow for us too. In relationships we have to sit down and talk. Unfortunately, we have difficult schedules and we can't talk on the phone. There were no fights, there were no arguments. I never had anything, I never had a problem with anyone."
The artist also denied that the end of the relationship was motivated by exaggerated "jealousy" coming from him.
"There is no chance of me having an outburst of jealousy. If there's one thing I don't suspect, it's Ana Flávia's character, I never doubted it. So I could never be jealous, because I know her character. Incredible, wonderful, hard-working woman. Breakups are difficult, I know, but we have to end cycles that we thought would be bigger, but sometimes it happens. It had nothing to do with infidelity, aggression."
Mioto also thanked the fans for their respect regarding the current situation and left a message for those who supported against them: "I want to thank all the affection from the guys yesterday. Unfortunately, in this crazy life that we lead, there are people around us who fight against other people's happiness, and where there is light, darkness appears."
"A message to the people I already know who they are, who sent information to you know who: I already know who they are and I don't start fights with anyone, but congratulations, you managed to access a side of me that I don't like to show. And, knowing who you are, I'm praying a lot for happiness, because your life is too sad to fight against something that was fine", he said.
Relationship lasted three months
The former couple's relationship, which lasted three months, was initially announced by the countryman. According to him, there is still love, but they are experiencing "different times and desires at the moment".
"I came here to share the news I least wanted. Ana and I crossed another border, and we are no longer together. It wasn't due to a lack of love, because there was never a lack of that, but times and desires are different at the moment. There was no fight, there was no problem. It's just not the time to start using the seven lives. I pray and root for her and her family every day, and I will continue to watch her grow, and always be happy for her happiness", wrote the singer in the story.
Soon after, it was Ana's turn to comment. "As everyone already knows, Gu and I are no longer together. I ask you to be respectful, this is not an easy time for either of you!", she declared in a story.
The singer took the opportunity to emphasize that the relationship was not marketing and to praise Gustavo Mioto.
"Gu is wonderful, unique, he taught me how to love again. He is that person you want to have around at all times, and at no point was it marketing, around here there was only and still is a lot of love, it was true. We don't know about our future, so I'm going to pray and ask God to light our paths, and I hope that in the future these paths will cross again."
Source: CNN Brasil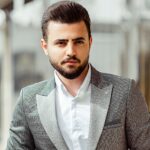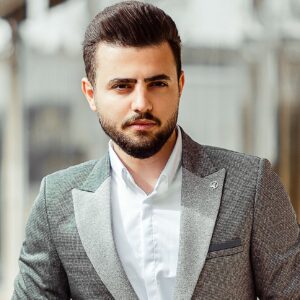 I'm Robert Neff, a professional writer and editor. I specialize in the entertainment section, providing up-to-date coverage on the latest developments in film, television and music. My work has been featured on World Stock Market and other prominent publications.