Tendermint, Citizen Cosmos and Cyber ​​Academy will host HackAtom RU 2021, a hackathon dedicated to Cosmos and the IBC protocol for the most creative hackers.
HackAtom RU 2021 will focus on connecting (bridging) DeFi with Cosmos and will target primarily Russian-speaking hackers. However, the organizers invite everyone to take part in HackAtom RU 2021 and will take care of translations throughout the entire hackathon.
Schedule HackAtom RU 2021:
Registration is open

Start: March 15th, 7:00 p.m. EDT

Submission of applications: until March 26, 11:45 pm Moscow time.

Community Choice Voting: March 27-30, 5:00 PM UTC

Winners Announcement: March 31st @ 3:00 p.m. EDT
HackAtom RU 2021 program:
The hackathon will open a series of workshops where participants will learn how to develop a blockchain for exchanging tokens via IBC, measure the performance of blockchains, turn on-chain data into an analytical tool, develop and use smart contracts with CosmWasm, create a distributed database with Tendermint and secret applications.
In the second part of the hackathon, the teams of the participants will build the infrastructure for DeFi in their own projects. In the final, the jury will evaluate the technical execution, uniqueness, usability and product part of the projects.
Prizes:
Unicorn Prize: $ 8,000 – for the creation of a blockchain based on the IBC protocol and Cosmos-SDK, which will solve the problems of DeFi.

Kitty Prize: $ 5,000 – For creating NFT projects using the Cosmos-SDK.

Fox Prize: $ 5,000 – for the creation of the IBC infrastructure.

$ 1,000 – to the project that received the majority of votes in the community.

$ 1,000 – for the translation of technical documentation.
Special prizes:
$ 18,000 for solving sponsorship problems.

$ 50 gift card to purchase goods in the Cosmos store for each team for an application to participate.

Recording of a special edition of the Citizen Cosmos podcast with three winners.
You can register for participation in HackAtom RU 2021 on the website.
Bits.media acts as an information partner of the event and is not responsible for the accuracy of the content of the press release, as well as damage associated with its use.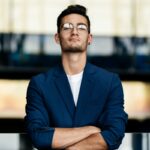 Donald-43Westbrook, a distinguished contributor at worldstockmarket, is celebrated for his exceptional prowess in article writing. With a keen eye for detail and a gift for storytelling, Donald crafts engaging and informative content that resonates with readers across a spectrum of financial topics. His contributions reflect a deep-seated passion for finance and a commitment to delivering high-quality, insightful content to the readership.