The German Foreign Minister Haiko Maas said today that "the time has come for consequences" for Belarus regarding its role in immigration crisis accused of orchestrating on the borders of Europe, supporting the investigation of EU sanctions against Minsk.
"In the current situation, the time has come for there to be consequences. We want to move forward with them European partners ", Maas noted addressing the members of the Bundestag.
The German Foreign Minister added that "the European Union will expand and will strengthen its sanctions against Lukashenko's regime. "
Maas clarified that a decision in this direction will be taken on Monday at a meeting of the Foreign Ministers of the 27 EU Member States in Brussels.
Yesterday, Wednesday, the President of the European Commission Ursula von der Leyen He said that "at the beginning of next week there will be an extension of sanctions" against Minsk, as broadcast by APE BPE.
In addition to extending sanctions against personalities close to the Belarusian president Alexander Lukashenko, the German Foreign Minister supported the measures against "very important economic sectors, such as the potash industry", a pillar of the Belarusian economy.
Belarus is the second The world's largest exporter of potash.
Maas also voiced the idea of ​​imposing sanctions on Airlines, mainly the Belavia, which belongs to the Belarusian state, and to many travel agencies, who are accused of organizing the influx of refugees into the EU.
Current sanctions in force
The sanctions that the EU has imposed on individuals today concern 166 officials of Belarus, including President Alexander Lukashenko and his two sons.
These consist of asset freeze and entry ban in the EU.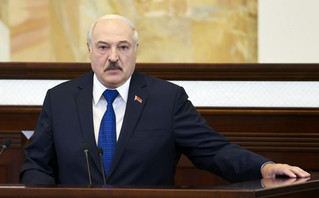 Mink threatens retaliation
Attempts by hundreds of migrants, mostly from the Middle East, to cross the border into Poland from Belarus have triggered a serious crisis.
Warsaw has developed 15,000 soldiers in the zone, in addition to police and border guards.
Europeans accuse Belarussian president of knowingly orchestrating this situation, granting for months visas to immigrants and driving at the border to avenge European sanctions.
In retaliation, Lukashenko said today that his country will respond to any new sanctions imposed by the EU.