German discount supermarket chain Aldi is preparing a risky "invasion" in China, opening hundreds of new stores, according to Handelsblatt.
The lockout in Shanghai in the spring of this year was also a heavy burden for Aldi Süd. The 26 shops in the metropolis had to remain closed. The discount store's workers organized collective deliveries to supply entire neighborhoods with food. Plans to open new stores were halted, all construction work had to stop…
But now the expansion is in full swing. According to Handelsblatt, Aldi is planning hundreds of new stores in China. "China is and remains one of the most interesting markets in all sectors," said Roman Rasinger, head of Aldi's national subsidiary, in an interview with Handelsblatt. Because the middle class is growing rapidly, there is "tremendous potential in the food market."
And not only that. It is true that the Chinese market has already mercilessly crushed several attempts by German heavyweights to gain a foothold there. But if Aldi succeeds, the company could learn a lot there for its future operations in Germany.
So far, Aldi is only present in Shanghai. Three years ago, Aldi opened its first own stores here. Now the company has gained so much experience with the new market that it can accelerate further expansion. Shanghai, with 25 million residents, and beyond that the Yangtze Delta, with more than 100 million residents, is "currently a priority" for Aldi, according to Rasinger. For Shanghai alone, Aldi sees potential for "three-digit number of stores".
This assessment is shared by Marc Houppermans, former top manager of Aldi Nord. He currently advises retailers as managing partner of Discount Retail Consulting, including on the establishment of discount organizations in Asia. "The opportunities in China are very big, in the greater Shanghai area alone 500 to 600 stores would be possible for Aldi," says.
But Aldi's plans already exceed that limit. In the Yangtze Delta, many other big cities, such as Hangzhou and Nanjing, beckon you. "We are currently evaluating which city to go to next," Rasinger reports. Aldi has great potential to cover "white spots on the supply map", he predicts.
Mediamarkt and Obi failed in China
China is the tenth foreign market for Aldi Süd. Expansion began in 1968 with Austria, followed by Great Britain, Ireland, Switzerland, Slovenia, Hungary and Italy. Outside of Europe, the discount house is still represented in the US and Australia. It has more than 6500 stores worldwide. Sister company Aldi Nord covers Spain, Portugal, France, Denmark, Poland and the Benelux countries.
Aldi Süd does not provide data on sales in China. However, market research firm WGSN estimates that the discounter should already generate a turnover of US$80 million this year with its China stores. If it only maintains last year's growth rate of 16 new stores per year, it will already have a turnover of about $230 million in 2025. To this will be added the revenue from e-commerce.
German retailers are by no means welcomed with open arms in the Chinese market. Electronics retailer Mediamarkt, for example, had to experience this when it launched in Shanghai in 2010 with big ambitions and immediately talked about at least 100 branches. Just three years later, he retired completely. A few years earlier, Obi had also experienced a fiasco in China. Metro recently sold its wholesale stores to a Chinese partner because further expansion would be too costly.
At the same time, China's commitments are increasingly viewed critically. After Russia, the focus of interest as a risk factor now comes to China, which is criticized, among other things, for human rights violations. Therefore, German companies are reducing their commitments or increasingly trying to separate their activities in China.
Aldi, on the other hand, is expanding but at the same time de-risking. The operations in China are largely managed separately from the main business in Germany and the products sold in China do not come from Europe.
Aldi produces its own brands for China in Australia
"The Chinese market is very difficult and closed, it's a big challenge to enter there as a foreign retailer," explains Boris Planer, retail expert at WGSN. Aldi, he says, has tailored its stores and product range largely to local desires and price expectations. "That's part of the success," says Planer.
In 2017, Aldi launched its own store on e-commerce giant Alibaba's TMall online platform. There, the company collected information about Chinese customers, which was then incorporated into the concept of the stationery store.
The result: Aldi stores in Shanghai bear little resemblance to a discounter as we know it from Germany. The presentation and variety is much higher quality, the prices are higher. There are also service counters with ready-made dishes that can be eaten in the store.
"Because of the wide choice and variety in the market, the average customer in Shanghai is perhaps a bit more discerning when it comes to food," says Aldi China boss Rasinger. This concept is more comparable to the Trader Joe's stores that Aldi Nord operates in the US.
Even Aldi brands are considered high quality products in China. "Products from Germany and German brands still have a very high profile in China," observes discount specialist Houppermans. With the higher priced products, Aldi can achieve a higher profit margin in China than in the domestic market, which makes the Chinese market even more attractive.
The online store in TMall and the stores in Shanghai are so far largely supplied from Australia, where Aldi Süd has already established a successful chain of stores with more than 500 stores. Private label products offered in China are also manufactured there. Thanks to the ASEAN trade agreement, this also has advantages for the retailer in terms of import tax rates.
Increasingly, however, Aldi is now also buying into China. "Aldi has built a strong buying organization in China, which is an important base for further expansion," says Houppermans.
Chinese people order 74 billion euros worth of food online
But the key success factor is that Aldi has abandoned its traditional online skepticism about expanding into China. Alongside the launch of its stores, the retailer launched its own app, a so-called mini-program, on the social networking platform WeChat. It is one of the most important markets in Chinese e-commerce – last year, tens of billions worth of goods were traded there.
In addition, Aldi cooperates with online platforms such as Ele.me and Meituan to offer delivery services to as many customers as possible in Shanghai. Products are brought directly from the stores to the customer's doorstep through direct delivery within a specified radius.
"The fact that physical cash no longer exists in everyday life is driving digitization to even greater heights," observes Aldi head China Rasinger. Personalization of offers, digital marketing through various online channels and product delivery are impressive, he says. "Experiencing all of this on the ground is a glimpse into the future, so to speak," he notes.
The online share is unmatched anywhere else in the world, says Aldi. About 30 percent of turnover is done on average through online delivery, he said. "In our opinion, a company with global ambitions needs to learn and, above all, experience e-commerce." Aldi is not only generating online sales in China, but also learning about the future.
For the Chinese, ordering groceries online and having them delivered to their home, often within half an hour, is completely natural. This year, it is estimated that 74 billion euros worth of food will be ordered online in China. For the sake of comparison: in the US, food sales via e-commerce amount to 47 billion euros, while in Germany it is only 4 billion euros.
Aldi learns in China about the German market

Aldi also benefits from the fact that its arch-rival Lidl, which launched on Chinese online platforms at almost the same time, did not dare to take the step into the brick-and-mortar market there. Meanwhile, it even suspended its e-commerce business in China in order to focus on expanding its online business in Europe.
On the other hand, Aldi is focusing on building a long-term presence in China, as the company emphasizes. Teams are working intensively to make up for the time lost due to the lockdown. More store openings are already planned in the coming months, he said.
"It's good that Aldi is taking a long-term approach and not rushing," explains retail expert Planer. So far, it is still a small seed, but now it is slowly blossoming. The business has great future potential for Aldi.
The synergies for the domestic market should not be underestimated. Aldi is gathering significant experience in China, which it could soon use in other countries. "What you see now in China," says Planer, "will come to Germany in five years."
Source: Capital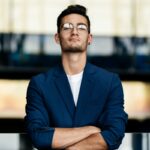 Donald-43Westbrook, a distinguished contributor at worldstockmarket, is celebrated for his exceptional prowess in article writing. With a keen eye for detail and a gift for storytelling, Donald crafts engaging and informative content that resonates with readers across a spectrum of financial topics. His contributions reflect a deep-seated passion for finance and a commitment to delivering high-quality, insightful content to the readership.