An extensive analysis of the importance of the presence of the German army (Bundeswehr) in Lithuania is presented by Handelsblatt. According to her, the NATO exercise in Pabrade, Lithuania, just a few kilometers from the border with Belarus, lasts several days.
Germany leads the so-called NATO "Battle Group" in the Baltic states and provides most of the troops. When the heads of state and government of the member states meet next week at the NATO summit in Madrid, the expansion of the Battle Group will be one of the highlights of the agenda.
Besides, no other region is as important to NATO as its east side and Lithuania is in a strategic position. Rising tensions over the neighboring Russian enclave of Kaliningrad suddenly made this clear: Lithuania has restricted the transit of goods to Kaliningrad that fall under the EU embargo.
Russia threatens with unspecified countermeasures. The affected railway line, which connects Kaliningrad with Moscow via Belarus, is not far from the so-called Suwalki corridor, the border area between Poland and Lithuania, which borders Kaliningrad and Belarus.
Only 65 km of border connects the Baltic states with the rest of NATO. If war breaks out between Russia and NATO in the coming weeks, it is very likely to start from here.
Threats from Moscow fuel new fears, namely that Russia will use the transit conflict as an opportunity to seize the corridor and thus cut off the Baltic states from the rest of Europe – and that Russia's attack on one of its states NATO will provoke World War III.
In any case, the troops on the ground are preparing for the fact that pure deterrence could be turned into a state of emergency. But not everything is going well.
Much depends on NATO's presence on the ground. "NATO is clearly the life security of the Baltic states," explains Claudia Major, head of the International Security Research Unit at the German Institute for International Affairs and Security (SWP). The expert is convinced: "Without protection and support from others, the Baltic states are not able to defend themselves."
Toms Rostoks, director of the Center for Security and Strategy Research at the Latvian National Defense Academy, confirms this: "NATO presence in the Baltic is essential to our security."
Russia's fear in Lithuania is also based on this part of the story. Today it is necessary to defend ourselves against Russia by all possible means, say the men in Ignalina, and NATO is necessary in this. A few corners away, the Lithuanian army advertises new members with large banners.
The prospect of more troops on the ground
About 1,600 NATO troops are currently stationed in Lithuania, about 1,000 of them from Germany. However, as Chancellor Olaf Solz (SPD) announced during his visit to Lithuania two weeks ago, the German commitment is to be developed. "in the direction of a strong battle brigade" with a force of about 3,000 soldiers.
Of the additional forces, a large part will be stationed in Germany, but will be permanently stationed in the Baltic country. The final decision on implementation will be made at the NATO summit in Madrid – as well as on the increase of troops throughout the Baltic region. NATO Secretary-General Jens Stoltenberg said earlier this month that NATO was planning an upgrade on its eastern side.
Because many Estonians and Latvians, citizens of the two neighboring Baltic states, also view developments in Ukraine with great concern for their own security. There is, for example, Tina, 25, who grew up near the Latvian town of Adazi, where another NATO base is located. In the past, she would not have bothered with exercises. "But now, when I hear the explosions, I feel different than before. Now I know why the soldiers are training," he says.
But it is also clear to most of them that the size of the troops alone does not guarantee the success of the Baltic mission. In the Pabrade training area, most soldiers feel well prepared for an emergency – but they also report problems.
For example, when two German teams are training to load and unload the Ozelot with Stinger anti-aircraft missiles. A soldier stops time, the exercise leader monitors every move. At the end of the exercise he is satisfied, but one of the soldiers later criticizes the equipment.
Other nations would have much more digital equipment, larger screens inside, better surveillance to identify the locations of other vehicles. Instead, its screen is the size of a postcard.
Problems with digitization and language
It is no secret that the Bundeswehr is facing digitization problems compared to other NATO countries. Here, however, on the east side of NATO, it quickly becomes clear what that means.
Commander Andrä also confirms this. When asked what he would like to see, his answer is clear: "Command and control equipment", which in Bundeswehr terminology includes all types of communication equipment, starting with radios. "We have a lot to cover here compared to our multinational partners," says Andrä.
A Bundeswehr captain confirms this by ostentatiously showing his paper map. "We are in a bad digital position," he says. For him, too, the new radio equipment would be very important. "There are parts of ourselves that are not compatible with other groups." Last fall, the German Armed Forces rebuilt 1982 radios for 600 million euros – because the supply of new digital equipment was repeatedly delayed.
Overall, Lithuania is "in a very good position", Andrä explains. "But we must also say: things that are only available once in Germany are no longer available in Germany for training and exercise once they come here."
In addition, NATO already has a space problem when it comes to operating in Lithuania. An additional barracks will be built soon. For a permanent increase in troops, a total of "more infrastructure" will be needed, says Commander Andrä. But Lithuania is "willing and anxious" to create the necessary conditions.
This is also reflected in the training possibilities. "For me, the area is very small," says Captain Tobias, for example. "There are already a lot of people here. And all nations want to train constantly." Of the six months of growth, a total of about two months is now pure practice time, he tells us. "From my point of view, that could already be more."
In addition, the soldiers report repeated language problems – common communication with other nations here is done in English. "Where we can improve, even we Germans, are language skills," says Commander Andrä.
The captain himself, who is responsible for parts of the coordination during the exercise, points out the different military "languages" in addition to linguistic communication. "In different nations there are different military dogmas. There is more to language than that – these are overlapping tactics," he said when asked where he saw room for improvement.
Expectations for the NATO summit are high
The Baltic states in particular now have high expectations from the NATO summit in Madrid, in which Ukrainian President Volodymyr Selensky also wants to participate. The consideration of the change proposed by Germany would thus support the Baltic states and would continue to be in line with the 1997 NATO-Russia Act, according to which significant combat forces could not be permanently stationed on the east side of NATO.
Russia had insisted on that at the time, as the NATO expert Major explains. However, he explicitly states that he does not consider that NATO is now obliged to abide by this founding act, since Russia violated it with the current war and already in 2014.
NATO chief Stoltenberg had recently announced that at least the heavy weapons and strategic equipment on the east side would be permanently on the spot in the future and only soldiers would be rotated.
In addition, these are fundamental issues: "In Madrid, it will ultimately be the big question of how NATO reacts to the fact that Russia is waging war in Europe, that is, that it shows a great willingness to escalate, including nuclear, and is practically approaching geographically the NATO member states ", says the Major. "So, after the initial reactions, what is left as a new, long-term strategy?"
According to Thomas Rostocks, however, the outcome of the negotiations is completely open: "Of course, the Baltic states would very much like to increase their presence in a brigade. But whether that will happen is another question. Money does not matter. "The availability of troops is the problem."
Overall, however, he is not particularly worried: "Russia would not be able to pose a serious threat to the Baltic states today, because its army has been significantly weakened by the war against Ukraine."
According to Russian economist and political scientist Alexander Liebman, who has lived and worked in Germany for many years, there is at least some "escalation potential" in the current situation.
"In Putin's view, Kaliningrad is in danger, even if there is no real blockade. In his view, Lithuania's measures could be a very welcome escalation," Libman said. According to Liebman, the current tensions are now "among those scenarios that increase the real level of threat. Now there is another unstable point in an already unstable overall mix. Russian propaganda can – and will – take advantage of that."
It remains to be seen next week whether the NATO summit will be able to reduce this escalation. In Pabrade, soldiers pack their supplies in the camp after the exercise, and will soon begin their rotation again. Many of them will then return to Germany – and a new team will start in Lithuania.
Source: Capital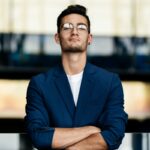 Donald-43Westbrook, a distinguished contributor at worldstockmarket, is celebrated for his exceptional prowess in article writing. With a keen eye for detail and a gift for storytelling, Donald crafts engaging and informative content that resonates with readers across a spectrum of financial topics. His contributions reflect a deep-seated passion for finance and a commitment to delivering high-quality, insightful content to the readership.