There "warm" phone call from Harry and Meghan Markle to Charles III on his seventy-fifth birthday he gave some royal observers hope that evidence of a thaw is underway in the British royal family. The road to true reconciliation, however, still seems very long. And not only because Buckingham Palace underlines how «the wounds caused by Harry's biography (Spare, ed) cannot be remedied by a phone call". He will think about creating new tensions Endgame, the new bombshell book by Omid Scobie, journalist friend and spokesperson (albeit unofficial) of Harry and Meghan Markle as well as co-author of the biography (all on the Sussexes' side) Finding Freedom. Endgame will be released on November 28th but of those 416 pages have arrived – just after the 75th birthday of Charles III – the first previews. And for the Windsors there is nothing good.
From the first extracts it emerges that Harry, in the last hours of the Queen Elizabeth II in September 2022, he was "completely isolated" from his august relatives. It was first "kept in the dark" about the worsening health conditions of his beloved grandmother. Then, when Charles finally telephoned to tell him to go to Scotland immediately, Harry sent a message to his brother William asking if they could travel together. And "he didn't get any response". Instead, another phone call came from Carlo, who ordered his son to show up at Balmoral alone, without Meghan Markle. Charles explained to Harry that in compliance with royal protocol he would not even be at the Queen's bedside Kate Middleton. But Omid Scobie writes that the royal protocol was just an excuse: Kate's absence was simply due to "the personal choice to stay with her children", Meghan, however, was deliberately excluded because she was "not welcome at the palace".
Harry, albeit reluctantly, accepted his father's diktat. And, excluded from the flight that took the other royals to Balmoral, he arrived too late to say goodbye to his grandmother the queen. When his private plane landed at Aberdeen, the sovereign's death had already been announced. In such a painful situation, Scobie writes, the Windsors left Harry "completely alone». From the first previews of Endgame, we discover that the journalist also makes other revelations. For example he claims that Even today, William is still "absolutely against" the truce with his brother. Harry is considered the heir to the throne «a deserter who can no longer go back" in family.
There are still a few days left until the book comes out. But the tenor of the work is already clear. On the other hand, to get an idea just read the eloquent presentation of the book on Amazon.uk: «An acute investigation into the current state of the British monarchy, an unpopular King, a power-hungry heir to the throne, a Queen willing to do anything to preserve her image And a prince forced to start a new life after being betrayed by his family». No, a "warm phone call" of good wishes will probably not be enough to bring peace back to the family.
Source: Vanity Fair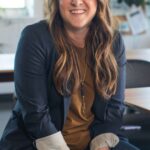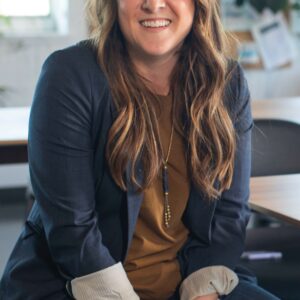 I'm Susan Karen, a professional writer and editor at World Stock Market. I specialize in Entertainment news, writing stories that keep readers informed on all the latest developments in the industry. With over five years of experience in creating engaging content and copywriting for various media outlets, I have grown to become an invaluable asset to any team.