If we have learned something, it is that cosmetic surgeries do not always go as we imagine because, as with any medical intervention, complications can exist. Therefore, people who want to undergo these procedures have to be very sure of their decision, since once they enter that world, there is no going back.
Nikita Kimberly wanted to change her face a bit, especially in the lip and chin area, but she was severely disappointed when she applied botox for a dimple on her chin and ended up with twisted lips.
Nikita lived a horror story with botox
The girl did not inject the botox in the correct way, as she applied it to a dimple in her chin and although it disappeared, she had to pay a high price, since it caused her lips to be sideways and she could not speak for a couple of days. It was a scary situation, at least that's how he told it in a video on his TikTok account.
Welcome to my Botox horror story. I injected Botox in my chin because I had a muscle that was working too hard, so when I smiled I got a dent in my chin. And the botox went and got on that side of the face. And as you can hear, sometimes I lisp now because I bite my lip as I speak.

As long as I don't speak or smile with my mouth open, I look good. But once I do, my whole face looks crooked. And I didn't used to have this. My smile used to be symmetrical. Don't inject Botox, please.
Recommended never to use botox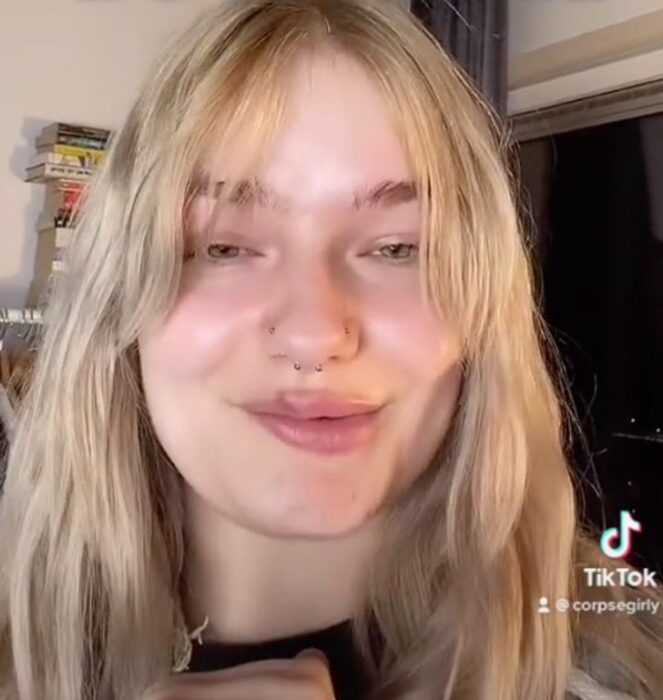 In fact, the tiktoker He was very insistent with his users in recommending not to use Botox because you never know where the body will take it. According to an interview with an expert from the London Lip Clinic for the newspaper The Sun, the botox affected more than the muscle in his chin, which was supposed to be the intended target, hence the result of his face being twisted.
The reason for this is that the solution has diffused into the adjacent muscle, which is due to inaccurate targeting or if the doctor diluted the product too much. To prevent this from happening, they have to make sure to go to a qualified doctor with experience in performing this procedure, only they will know the exact amount with which the liquid must be diluted so that this does not happen.
The expert also stressed that like any procedure, the application of Botox can be risky. In this case it was less risky and in just five months it will disappear, so Nikita will have to wait to get her smile back as she knew it.
@corpsegirly

Botox fail, please dont ever get botox you do not know where your body will take it

♬ original sound – Nikita Kimberly

I am Derek Black, an author of World Stock Market. I have a degree in creative writing and journalism from the University of Central Florida. I have a passion for writing and informing the public. I strive to be accurate and fair in my reporting, and to provide a voice for those who may not otherwise be heard.