A global search is underway to find a bass that once belonged to Paul McCartney and featured on several iconic songs by the early Beatles, including "Twist And Shout", "Love Me Do" and "She Loves You".
The instrument, a Höfner 500/1 electric bass, was bought by McCartney for about US$ 37 in 1961 in a store in Hamburg (city in Germany) and considered his "favourite", according to The Lost Bass Project, the group that launched the hunt.
"This is the bass that McCartney played in Hamburg in 1961, at the Cavern in Liverpool and on the early Abbey Road recordings – it spurred Beatlemania and shaped the sound of the modern world," said The Lost Bass Project.
The group, a team of dedicated Beatles fans and researchers, noted that McCartney had used the bass in London in 1969 when the Beatles were recording the Get Back/Let It Be project – and had not been seen since.
See also: Guitar solos won't win you over? Rock is dead… or not!
"No one has ever clearly concluded where the bass was kept and no one has come forward with an account of what happened to it," the group said, adding that its disappearance has fueled rumours, conspiracy theories and false finds "for the last 55 years".
"The obscure world of stolen guitars is now awash with fakes. There were all kinds of rumors about where the bass went and where it could be," the group said.
Launching the project on Sunday, the group said it was "conducting targeted research based on existing information and insights" and that it was now in the midst of "gathering and responding to new information and insights shared by people around the world." ".
"Paul McCartney has given us so much over the past 62 years. This project is our chance to give back. If you have reliable bass information, this is your chance to share it and be a part of music history," he added.
"Most important bass in history"
The public call for the project was launched on Sept. 3 and hundreds of new leads have already surfaced, says the group.
Leading the Höfner search project is Nick Wass, who worked closely with McCartney's team and even wrote a book about the missing instrument.
"It is very likely that it was stolen," Wass said in a statement posted on the project's website. "Someone somewhere knows what happened to this bass and where it is now."
"Paul would be very happy and thrilled if that bass could come back to him," he added. "I know because I talked to him about it."
The music detective team is hopeful.
"Lost guitars can be found," the group said, specifically citing a Gibson J-160E acoustic that belonged to John Lennon and disappeared during a performance in 1963, then reappeared 51 years later.
"It was also very different, no other 500/1 bass looked like it," said the company.
To aid in the search, the company has provided a list of specs to look out for if anyone thinks they've found McCartney's long-lost instrument, which includes a solid spruce top and 3-piece neck, as well as "two Diamond logo pickups and without pickups".
Another "foolproof giveaway" is the Höfner logo, says the group, "written vertically on the headstock of the original model, but horizontally on later versions touched by McCartney".
But it could end up looking very different given that it's been missing for decades.
"The bass was in need of repairs and so it was sent to a company in London in early 1964. They repainted the bass a three-part sunbeam darker and installed new knobs," the company added.
Source: CNN Brasil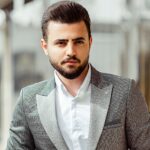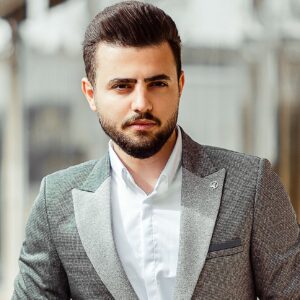 I'm Robert Neff, a professional writer and editor. I specialize in the entertainment section, providing up-to-date coverage on the latest developments in film, television and music. My work has been featured on World Stock Market and other prominent publications.