By Dimitris Katsaganis
The government will make public those entrepreneurs who owe more than 150,000 euros to the funds in twenty-five days from today. Specifically, as stated in a circular of the Insurance Debt Collection Center (KEAO), Verra Chatziefstathiadou, the jointly published overdue statements of natural and legal persons owed to the Greek State on the 22nd .
Exclusive information Capital.gr report that the debtors with more than 150,000 euros (main debt) to the funds, which are not included in regulations amount to a total of 10,380. Their debts amount to 12.391 billion. euro. Of these debts, 6,150 billion are principal while 6,241 billion are surcharges and interest.
It is noted that the total debtors of e-EFKA amount to close to 1.5 million and are loaded with 42.8 billion euros in insurance debts (28,201 principal debts and 14.6 billion euros in surcharges and interest).
In other words, 0.6% of the debtors of e-EFKA have on their backs 28% of the total insurance debts.
More specifically, according to the same sources of Capital.gr, 3,088 individuals have not settled debts amounting to 1.556 billion euros.
At the same time, 7,292 legal entities have not settled debts amounting to 10.835 billion euros.
The updated statements are published separately for individuals and legal entities by posting them electronically on the AADE website, according to the KEAO circular.
It is recalled that this joint disclosure of insurance and tax debts was made for the first time in 2017 and since then two other annual updates have been made in 2018 and 2019. However, due to the COVID-19 pandemic no new update was made in 2020 and 2021.
These statements include overdue insurance debts to e-EFKA, which exceed a principal contribution (capital) of 150,000 euros and their payment is overdue for more than one year, ie they are reduced to an insurance period earlier than the calendar year precedes the date of publication. However, the following debts are excluded from the disclosure even if they meet the above criteria of debt amount and age.
Specifically excluded:
– the debts which have been subject to a regulatory regime and its terms are observed
-debts which are suspended from payment by an interim injunction, court decision, act of an administrative body or by law
-debts which have been classified as uncollectible
– debts owed by the deceased or minors and
-debts of legal entities within the narrow or wider public sector
Prior to the publication of debts, during the period from 3 to 6 June 2022, natural or legal persons with non-exempt debts who meet the above criteria of main contribution and seniority will receive from A.A.D.E. in their TAXISNET mailbox as well as in their certified e-mail address, a relevant information which will invite them within 15 days, ie until June 21, 2022, to repay or settle their debts to be made public.
However, even after the publication of the debts, there is a possibility of correction, removal or deletion of the published data, either ex officio or at the request of the natural or legal person.
Debtors' requests for the correction, removal or deletion of the published data will be forwarded to the DG Department of the Directorate of Compulsory Collection Measures and Legal Support, with a relevant suggestion of the competent bodies of your services, according to the relevant document , only if the performed audit results in the assistance of the required conditions for the satisfaction of the request, while otherwise the request will be rejected by your services without the aforementioned transmission.
Source: Capital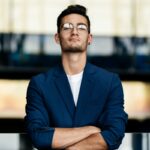 Donald-43Westbrook, a distinguished contributor at worldstockmarket, is celebrated for his exceptional prowess in article writing. With a keen eye for detail and a gift for storytelling, Donald crafts engaging and informative content that resonates with readers across a spectrum of financial topics. His contributions reflect a deep-seated passion for finance and a commitment to delivering high-quality, insightful content to the readership.