On the Kardashian-Jenner sisters' scale of success, despite being the youngest of them all, Kylie Jenner is always at the top. The businesswoman knew how to amass a great fortune at her young age, she has the family she always wanted, a dream mansion, she collects cars and now she has become the most followed woman on social networks.
The youngest of the clan has just broken a new record by becoming the first woman in the world to reach 300 million followers on Instagram, beating soccer player Cristiano Ronaldo and his sister Kim Kardashian.
After publishing a photograph announcing that she was expecting her second child, the businesswoman dethroned Ariana Grande as one of the women with the most likes in a photograph on social networks. Before, the position was held by fellow singer Selena Gomez. In addition, Kylie surpasses her older sister Kim Kardashian, who by the way has about 280 million followers.
Kylie has achieved this number of followers despite the fact that she always maintains a low profile on Instagram, especially in recent months, since the comments after the tragedy that occurred at one of her partner's concerts, Travis Scott, have been too many and each with harsh accusations. In addition, lately, her publications have been very spaced and in the vast majority she showed her pregnancy process. On New Year's Eve she posted a picture showing her belly with the caption: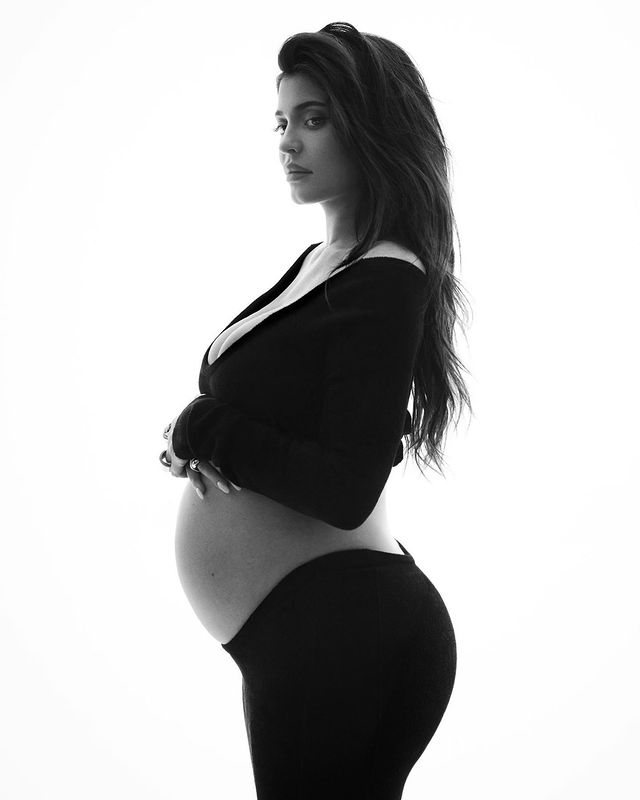 As 2022 approaches, I have been reflecting on this past year and the blessings it brought, but also the many heartaches it brought. I will never forget this year and all the significant changes it made in my life.
Despite being the most followed woman in the world on Instagram, the founder of Kylie Cosmetics has yet to reach the top spot on the ranking of the best paid. According to the latest report from the monitoring company Influencer Marketing Hub, among the personalities that generate the most income on the Instagram platform are Cristiano Ronaldo, Dwayne Johnson, Ariana Grande and then Kylie Jenner. According to the report, the businesswoman also receives income between 400 and 700 thousand dollars per publication.