A simple trick, like eliminate – every day – a teaspoon of salt from diet, can act on high blood pressure as much as a drug for hypertension. It is the encouraging result of a study of Feinberg School of Medicine from the Northwestern University of Chicago.
The World Health Organization (WHO) guidelines recommend limit salt consumption to less than 5 grams per day, between that already present in foods and that added. This is the amount contained in a teaspoon (which corresponds to approximately 2 grams of sodium).
"This is the first study to show that people who are already taking blood pressure medications can lower it further by limiting the amount of sodium," explained one of the main authors of the research, Norrina Allen, professor of Preventive Medicine at Feinberg School of Medicine. «Regardless of the drugs, we found that 70% to 75% of people can see a reduction in blood pressure blood if they reduce sodium intake in their diet."
Hypertension is considered a "silent killer" because it causes no symptoms, and the only way to find out about it is to take a test. According to a recent report from the World Health Organization, Hypertension affects 1 in 3 adults worldwide and can lead to heart attack, heart failure, kidney damage and stroke.
A teaspoon of salt may seem small, but it has a surprising impact on blood pressure. In Italy, according to the Ministry of Health, most of the salt we consume (64%) comes from ready-to-eat food products that we buy on the market (such as bread and baked products, cheeses and cured meats) or is naturally present in some foods. The salt added at home, in the kitchen and at the table, although essential, only partially affects daily consumption (36%).
I study
For the study, published in the journal JAMAto 213 people aged between 50 and 75 were asked to follow a high-sodium diet for one week, and a low-sodium diet for the following week. About 25 percent of the participants had normal blood pressure, while another 25 percent had untreated hypertension. Among the others, 20% had their blood pressure under control, while 31% did not.
During the week of the high-salt diet, people followed their normal diet, and added two servings of broth, each containing 1.1 grams of sodium. In the low-salt week, participants ate low-sodium foods, provided by dietitians, without exceeding 0.5 grams of salt per day.
During the low-sodium diet, the drop in blood pressure was rapid and significant. Compared to the high-sodium week, blood pressure dropped 6 or 8 mmHg. Which is, more or less, the same effect induced by a blood pressure drug. "Furthermore, the drop occurred quite quickly and was constant both for people with normal blood pressure, for those who had slightly high blood pressure, and for those already taking medications." The salt reduction, then, had no significant side effects.
Of course, you need to get used to slightly different flavors. "When you go from a diet high in salt to one that is lower, everything seems tasteless," added the researcher. «But I want to encourage people to hold on, because the taste buds adapt within a couple of weeks about. The improvements in blood pressure are even faster."
Source: Vanity Fair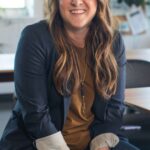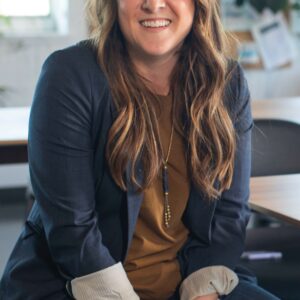 I'm Susan Karen, a professional writer and editor at World Stock Market. I specialize in Entertainment news, writing stories that keep readers informed on all the latest developments in the industry. With over five years of experience in creating engaging content and copywriting for various media outlets, I have grown to become an invaluable asset to any team.