Generally, when someone wants to finance the purchase of a property, they first think of going to a bank that has always been used for life. However, more and more potential buyers choose to take out a mortgage with an online bank such as Coinc, ING or EVO Banco. According to the financial comparator, it is not surprising that virtual banking is making a niche for itself in the mortgage market, as it offers two very attractive advantages for those who need a loan to buy their home: one convenient and remote request, and a competitive price that has nothing to envy that offered by traditional banks.
Request without travel
As their name suggests, online banks operate through the Internet. Consequently, your mortgage loans can be requested remotely, without having to go to a physical office: the communications between the client and the entity are telematic and the necessary documentation to approve the mortgage is sent by email or uploaded to the financial platform's virtual platform.
According to HelpMyCash, this does not mean that there is no personal relationship between the customer and the bank. In fact, there are entities such as Mortgages.com or Openbank that assign a personal manager to each applicant so that it can send you, by email or by phone, any questions that may arise during the process. Those that do not have this service have a centralized customer service department that fulfills the same function.
Likewise, there are online banks that have physical offices to which the client can go if he is looking for a closer deal: EVO Banco has a branch in Madrid, Hipotecas.com has them in Madrid, Barcelona and Valencia, Pibank in Barcelona, ​​Madrid, Bilbao, Valencia and Zaragoza …
Low-cost mortgages and competitive rates
The other strength of online mortgages (and the one that has made them more popular in recent years) is their competitive price. As a general rule, these have less commissions that mortgage loans from traditional banks, in addition to a attractive interest that can be achieved without purchasing so many additional products such as those required by life-long entities: insurance, cards, etc.
A good example of this is Coinc's Fixed Mortgage, a Bankinter online brand. This product has no opening commission and has a 1.30% interest if the term is up to 20 years or 1.40% if it is up to 30 years, without the need to contract other products of the entity.
And at a variable rate, a good example is ING's Variable Orange Mortgage, whose interest is from Eurob if 0.99% (1.99% fixed the first year). To get that price, you do have to hire several products of the entity (direct payroll and subscribe your home and life insurance), but ING does not charge an opening commission and offers to pay the appraisal to the client, provided that it is commissioned and finish signing the loan.
Compare offers from 'online' and conventional banks
However, Are mortgages from 'online' banks cheaper? According to HelpMyCash.com, they can be in some cases, although traditional entities are usually willing to lower their prices if the client has a good profile or if he has found other interesting offers.
In fact, there are traditional entities that have offers that, at least on paper, are similar or better than those of online banking. For example, the BBVA Fixed Mortgage has an interest of between 1% at 5 years and 1.45% at 30 years, although in return it asks to direct debit the payroll and take out your home and home insurance amortization.
From they recommend go to virtual and conventional banks to see which one would be willing to offer the best mortgage. After comparing the different proposals, it is also advisable negotiate with each entity (especially with those of a lifetime), as it is possible that some of them agree to improve the offers of their competitors to try to attract the client.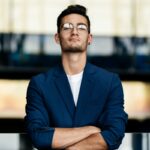 Donald-43Westbrook, a distinguished contributor at worldstockmarket, is celebrated for his exceptional prowess in article writing. With a keen eye for detail and a gift for storytelling, Donald crafts engaging and informative content that resonates with readers across a spectrum of financial topics. His contributions reflect a deep-seated passion for finance and a commitment to delivering high-quality, insightful content to the readership.