Today, December 7, the developers of Discord officially presented content creators with the opportunity to earn money from their work – the messenger provides access to paid subscriptions on personal servers. This means that the server owner can enable the feature and provide server members with access to certain content or other privileges for a certain fee, which is charged once a month. This amount (probably some percentage of Discord will take for itself) will go straight to the personal account of the content creator, which makes the platform more versatile and convenient – previously Patreon was used for the same purposes.
It should be noted that at the moment the new feature with paid subscriptions is available only to some servers that were manually selected for the beta test. The authors of the servers reported that when creating a subscription, you can create several levels with different costs (you can also edit it at your discretion) and a set of bonuses. For example, you can open access to a specific chat, where you can communicate with the content author in person, or you can allow connection to voice channels, see news channels, or change the color of the nickname for each of the subscription levels.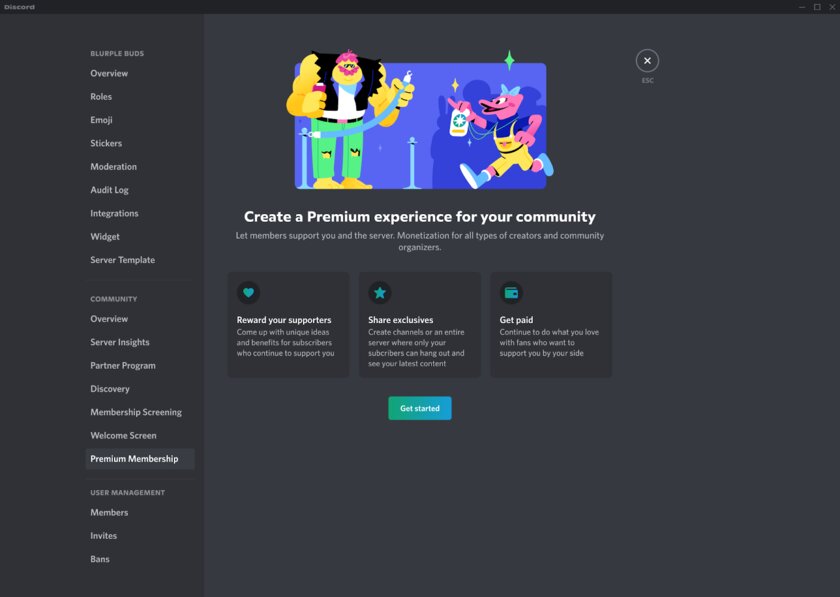 Naturally, all this was available before – in Discord, you can simply set up a role, and then issue it by providing access to chats or channels. But now this will happen automatically – the content creator configures the subscription categories once, after which he simply does what he loves, earning money from the sale. The developers of the platform themselves said that this is a very early version, which will be refined based on feedback from content creators, and they plan to launch a full-fledged release in 2022. But, unfortunately, the exact date or at least the quarter has not yet been named.