Passengers on an Austrian train traveling from Bregenz to Vienna were shocked to hear a recording of a speech by Adolf Hitler over the train's loudspeaker system on Sunday.
Nazi slogans such as "Heil Hitler" and "Sieg heil" were also heard over the train's intercom, according to several passengers.
Vienna Rabbi Schlomo Hofmeister was on the train and said in a tweet that he was "shocked" after hearing Hitler's speech and the train's failure to stop playback immediately.
"I felt disturbed most of all when some passengers started to laugh, when Hitler's voice and the words "Sieg Heil!" blasted from the loudspeakers and the train provided no explanation or reassurance but all of this was ignored!" Hofmeister wrote.
About 25 minutes before reaching Vienna, in the town of St. Pölten, Hofmeister said it started with "strange music, snatches of conversation and laughter that suddenly turned into a Hitler speech played louder and louder," the rabbi told the CNN on Monday (15).
At first he thought it was a mistake, then a bad joke, and "suddenly felt queasy" because it was unclear whether just the sound system or even the entire train had been hijacked. Some of the other passengers panicked, others laughed in embarrassment, he recalled.
"Someone illegally opened the intercom with a duplicate key and played Hitler's speech on a loudspeaker," a spokesman for the railway operator ÖBB told reporters. CNN on Monday.
The spokesman said the incident has been reported to the Austrian police and they are investigating.
Two people allegedly involved in the execution were identified by video surveillance of the train.
"It is absolutely clear that any abuse must be punished, especially the illegal use of Nazi symbols is absolutely unacceptable," added the spokesperson.
"Completely helpless"
After listening to the broadcast of Hitler's speech, David Stögmüller, a member of the upper house of the Austrian parliament, tweeted a video of himself expressing disbelief.
Stögmüller recorded the last part of Hitler's announcement, with a voice-over saying the Nazi slogan "Sieg heil" could be heard in the background.
He wrote that a train steward was "completely helpless" after "Sieg Heil" could be heard several times. He asked for "a report and a quick clarification".
Journalist Colette Schmidt, who was also on the train, asked for an explanation in a tweet on Sunday. "Could you enlighten us on why an entire train listened to Hitler's speech?" she asked. "Including fervent screams from Sieg Heil? Were they hacked? What's going on?" she wrote.
"Apart from the fact that I and other Austrians were completely shocked: what does a foreign guest think when Hitler's speeches are played over the loudspeakers of our trains? Supposedly it came "from technology". What?!" Schmidt said in the tweet.
speaking to CNN Schmidt said that Hitler's speech lasted about 20 seconds, followed by Nazi slogans, and that the recording was on loop.
The journalist said she was "scared" after listening to Hitler's speech on the train.
"No driver, no one came, there was no one to see. We were alone with this madness. "Who is driving this train now?" I wondered," Schmidt said.
"It was really, really scary," she added.
Source: CNN Brasil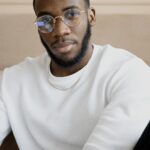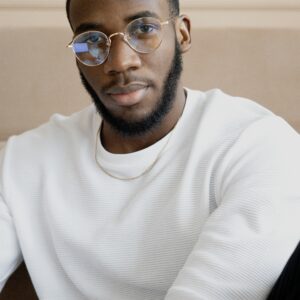 Bruce Belcher is a seasoned author with over 5 years of experience in world news. He writes for online news websites and provides in-depth analysis on the world stock market. Bruce is known for his insightful perspectives and commitment to keeping the public informed.