Members of the Homeless Workers Movement (MTST) are camped in front of the São Paulo City Hall. The group settled in the place after marching to ask Mayor Ricardo Nunes to comply with an alleged agreement made with the movement for the construction of popular housing.
The city hall informed that the municipal secretary of Housing received representatives of the MTST and reiterated the permanent dialogue with the movement.
In an interview with CNN this thursday (16th), mayor Ricardo Nunes commented on the action and addressed points of public housing policies of the city hall for the capital of são paulo.
"That it is a movement that has a political bias, that is very clear. Even because what they say I'm not fulfilling the agreement. I don't know what agreement they are referring to," said Nunes.
"We are doing the biggest housing program the city has ever had. We have Pode Dentro which is our housing program and within the Pode Dentro program which has the acquisition of properties, construction of properties, housing PPP. A series of actions, of which one of the models is the Pode Entra Entidades. It is these housing movement entities that the city hall made an agreement with them so that they can contract the construction with funding from the city hall to build 14 thousand units. Of these 14,000, 3,000 have already started work. Therefore, this question of dialogue, of sitting down, of attending to all of us, we have done", completed the mayor.
According to Nunes, the movement invaded an area that is part of a Special Environmental Protection Zone (Zepam) in 2013, called Nova Palestine, near the Guarapiranga dam.
"In 2013, this movement led by Guilherme Boulos, they invaded an environmental protection area that was a Zepam, near the Guarapiranga dam, there in Mboi Mirim called Nova Palestine. That area where they put several tarps, several shack dwellings there at that time. If you go there today, there are a few just holding the place", said Nunes.
According to the mayor, the Municipal Secretariat for Green and the Environment presented a report suggesting an expropriation of the area for the construction of a park with the housing service of the population that is there.
"We are going to put them in the housing assistance queue so that they can be assisted with their housing. But that area where they wanted me to expropriate and pass it on to them, really has an interest for the city, for everyone, mine, yours, everyone's, for us to be able to carry out this environmental preservation, even because it is an area close to the dam of Guarapiranga and there is no undone agreement", he said.
"I didn't make any agreement with anyone, what we have is a correct definition of public policy: build housing, but not housing in the place where it was invaded and the Secretary of the Environment indicates that it is a place to be environmentally recovered", he continues.
Nunes stated that since taking office as mayor, 5,962 house keys have already been handed over to new residents;
"I have 9,000 housing units under construction today. I am purchasing directly from the private sector to save time and streamline 45,000 housing units. In the Housing PPP, I have already signed for the construction of 21,000 housing units. In Pode Entra Entidades, which is this agreement between the city hall and housing entities like this one, we signed for the construction of 14,000 units", he pointed out.
Returning to mentioning that there is a political bias in the action, Nunes said:
"The service to these communities, to these movements we have been doing. What I'm not going to do is be hostage to someone who wants to make a movement in front of the city hall of São Paulo to force me to expropriate land that is for environmental protection that harms the entire population to the detriment of a political action from Mr Guilherme Boulos ".
Source: CNN Brasil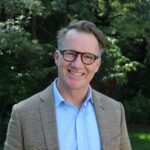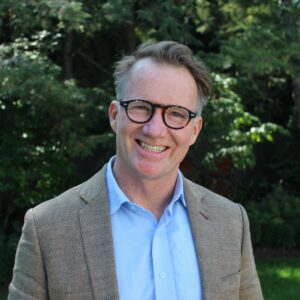 I'm James Harper, a highly experienced and accomplished news writer for World Stock Market. I have been writing in the Politics section of the website for over five years, providing readers with up-to-date and insightful information about current events in politics. My work is widely read and respected by many industry professionals as well as laymen.