Hundreds of flights were canceled and schools and businesses closed in Hong Kong and other parts of southern China on Friday (1st), as Typhoon Saola passed close to the coast, bringing strong winds and rain in what could be the world's deadliest storm. strongest in the region in five years.
Saola was classified as a super typhoon on Thursday (31), but was downgraded to typhoon status on Friday – although it still remains the equivalent of a Category 4 hurricane, with winds reaching 220 kilometers per hour. The storm has already hit parts of the northeast Philippines.
See also — Florida issues hurricane warning for coastal cities
Three people were injured and taken to hospital in Hong Kong, according to the city's Information Services Department, and there have been seven cases of flooding but no reports of landslides so far. The Department of Home Affairs opened dozens of temporary shelters.
Residents began preparing for the typhoon on Thursday as it approached, with many heading to supermarkets and stores to stock up on food and essentials.
Strong winds began to pick up on Friday afternoon, with the storm expected to move closer to the city and province of Guangdong, in southern China, between Friday night and Saturday morning (2).
However, the Joint Typhoon Warning Center said the storm's center was likely to remain offshore rather than moving inland and weaken as it approached, until it became the equivalent of a hurricane. of category 2.
The Hong Kong Observatory (HKO) issued a T10 storm warning signal on Friday, the highest such signaling level. Schools and most businesses were closed on what should have been the first day of the school year for most institutions.
The T10 alert was last issued in 2018 for Typhoon Mangkhut, which killed 10 people in neighboring Macau and caused significant damage in Hong Kong.
Saola's eyewall – the ring of more intense winds surrounding the calm eye of the hurricane – is now moving across the city, the HKO said, adding that "hurricane-force winds are affecting the eastern part of Hong Kong." .
"Saola will go around 40 kilometers south of the Hong Kong Observatory in the next few hours," said the HKO.
The observatory warned that the storm would still bring heavy rain, violent winds and cause storm surges with rising waters in low-lying coastal areas.
The storm also caused widespread disruption to air travel: As of Friday morning (1st), 366 flights were canceled in Hong Kong, and 40 more were delayed, according to the city's airport authority.
Prior to the typhoon, Hong Kong's main airline, Cathay Pacific, suspended all flights to and from the city from Friday afternoon to Saturday morning.
Mainland Chinese authorities also issued a typhoon red alert, the highest level in a four-tier warning system, as Saola approached Guangdong.
Shenzhen, a high-tech hub on the border with Hong Kong, suspended all classes, work, business, markets and transport on Friday. Its international airport suspended all flights from midday on the same day.
The city asked its 13 million inhabitants to stay at home. The municipal administration has opened emergency shelters for those in need of refuge.
Nearly 4,000 train services in Guangdong were suspended between Thursday and Sunday, state news agency Xinhua reported.
Hong Kong is experienced with tropical cyclones and typhoons, which occur several times a year. Three T8 warnings were issued in 2022, the city's third highest warning, the most recent being in July, for Typhoon Talim, according to the HKO.
But the city has a good track record in recent decades of overcoming direct storm impacts, with low casualty figures.
*Sophie Jeong and Sarita Harilela, from CNN, in Hong Kong, contributed to this report
Source: CNN Brasil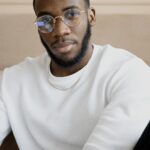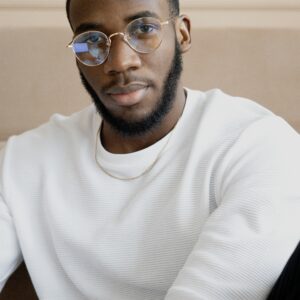 Bruce Belcher is a seasoned author with over 5 years of experience in world news. He writes for online news websites and provides in-depth analysis on the world stock market. Bruce is known for his insightful perspectives and commitment to keeping the public informed.