Babies will always be a source of inspiration, because in them we see reflected the innocence and purity that is still in the world. However, their arrival can become worrisome when it is premature, since they have to remain in incubators until their medical condition improves.
Premature babies teach us a great lesson, since they are loaded with an infinite force that we rarely appreciate. To symbolize it, the staff of the Neonatal Intensive Care Unit of the Divina Providencia Hospital, in Brazil, decided to dress the little ones as if they were boxers, warriors who never leave the ring and who give their all to remain standing.
Each little one received a little short, a belt and some beautiful hand-knitted gloves that simulated a boxer outfit. The intention of the staff was to show parents that they were facing great fighters, who, regardless of their size, would be victorious and improve their health.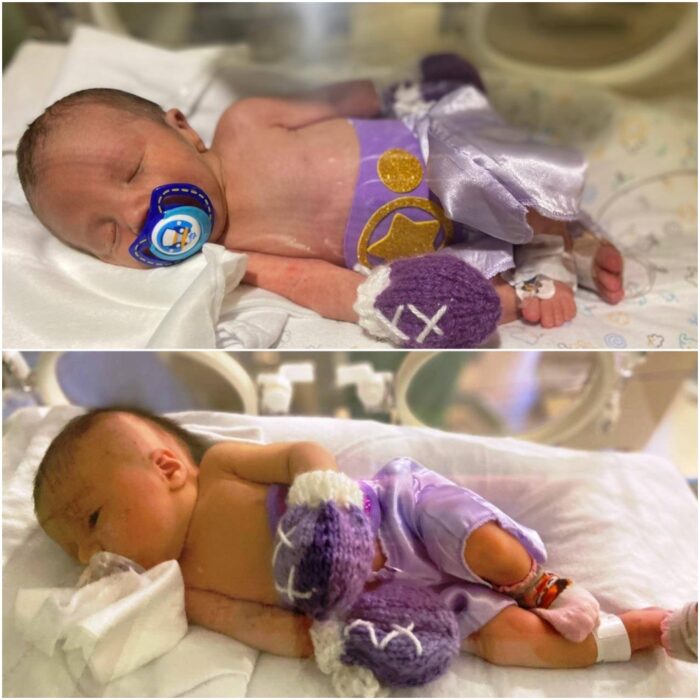 In total, the nurses dressed 16 babies who were in the Neonatal Intensive Care Unit.
It is extremely gratifying for the team that gets involved because what the parents feel overflows, it infects us. We looked at them and saw how grateful they were for that moment. Nobody wants to go through this, nobody wants to have a premature baby, but when that happens, we can try to make the moment a little lighter, bringing a little joy.

-Suellen Michelena Severo, nurse
These little ones remind us that limits do not exist, that within each one of us there is a great warrior waiting for an opportunity to give everything of himself and show the world how strong we really are.