By Vickys Kourlibini
Athens' traffic is making up for the lost ground of the pandemic and has already reached 2019 levels in arrivals. Figures from the travel data measurement company OAG show that in August scheduled air seats from abroad are 1.146 million, when last year in the same month they were 971 thousand, while in 2019 they were 1.212 million.
And September seems to be going very well for Athens, with the available places reaching 1.052 million, when 2019 – a record year for Greek tourism – was 1.073 million.
The biggest demand comes from the markets of Germany, the United Kingdom, Italy and France. Very important for the tourism revenue of the capital is that the US market is in fifth place (after Cypriot visitors).
It is typical, as the tourism minister Vassilis Kikilias had mentioned, that more than 16,000 people tour the Acropolis every day. Also this year, the visits of foreign tourists, mainly Americans, started from March – earlier than ever – and as a result they have already reached the levels of 2019.
The hoteliers are waiting
According to the Association of Hoteliers of Athens Attica and Argosaronicos, this year's half ended with a decrease of 21.7% in Occupancy, -15.5% in Revenue per Available Room (RevPar) and with a positive Average Room Price (by 7, 9%). In the five months, as reported by the Union, we had a drop of 26.8% in Occupancy, 25.8% in Revenue per Available Room (RevPar) and only the Average Room Rate showed a small positive change (by 1.4%) compared to the corresponding five months of 2019.
As the hoteliers reported, May and June are peak months for Athens and that the hopes for this year's tourism year to end on a positive note for Athenian hotels are essentially transferred to the performance and results of the four months July-November.
It is noted that last year, the capital's tourism revenue reached 1.5 billion euros and 21.4 thousand overnight stays by foreign visitors were recorded. The expenditure per visit reached 555 euros, while the average length of stay was 8.12 nights.
In 2020, the region of Attica represented 30% of the country's international air arrivals. In the period 2015-2019, the Region's airports saw an increase in international arrivals by +54% (from 4.2 million in 2015 to 6.4 million in 2019). Separately, Eleftherios Venizelos Airport recorded a +54% increase in the period 2015-2019 (from 4.2 million in 2015 to 6.4 million in 2019).
Source: Capital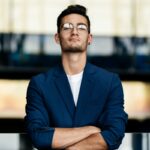 Donald-43Westbrook, a distinguished contributor at worldstockmarket, is celebrated for his exceptional prowess in article writing. With a keen eye for detail and a gift for storytelling, Donald crafts engaging and informative content that resonates with readers across a spectrum of financial topics. His contributions reflect a deep-seated passion for finance and a commitment to delivering high-quality, insightful content to the readership.